Digital Transformation Is Making Businesses More Human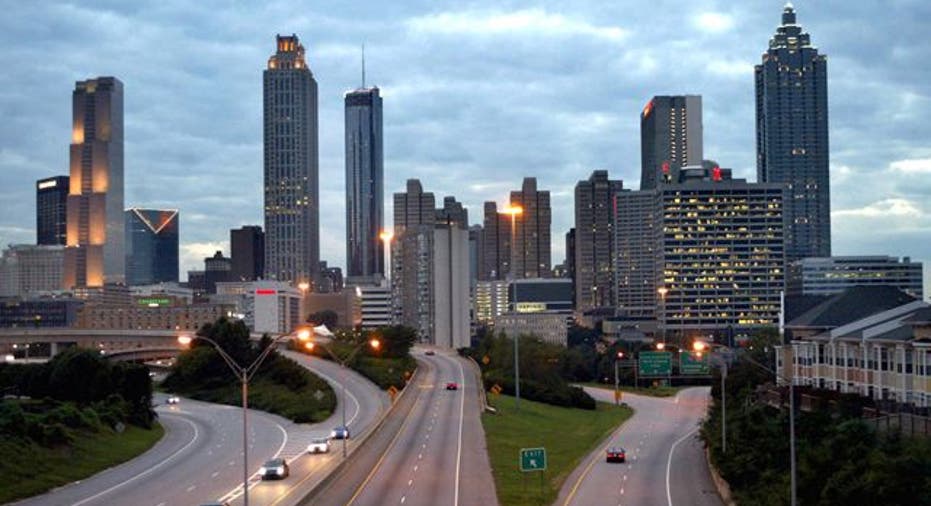 Whenever you see a group of kids frantically engaging with their mobile screens instead of looking at or talking to one another, it's easy to brush it off because it's not you or criticize their seeming lack of social skills. Like it or not, this digital lifestyle is only engraining itself deeper into our society. When mobile app SnapChat released its latest update recently, it demonstrated that the world we once knew only continues to erode into oblivion. In fact, SnapChat's upated wreaked havoc on a high school classroom in Kansas.
SnapChat is an image-based social network where users can send pictures to friends that self-destruct seconds after viewing. With the new release, users can now also text inside Snapchat for the first time. Once you leave a conversation, the messages disappear.
At Council Grove High School in Kansas, teacher Tracie Schroeder shared on Twitter the disarray that was her classroom that day.
BusinessInsider had the opportunity to interview Schroeder. Her response conveyed the chaos and tension that not only existed in the classroom but also in the invisible tether between device and user (user used intentionally here to evoke a drug-like addiction):
"Today was the first day in a long time I actually took phones away. I have no idea what all was included in the update, but you would have thought it was crack. They seriously could not keep away from it. I even had one girl crawl under the table with her phone… For quite awhile now, kids have had a real anxiety about being separated from their phones, but today it was near panic."
And this folks, is representative of your current and future markets. From local to small businesses to global enterprises, your markets are shifting because of technology and its affect on behavior and ultimately society. Philosophical discussions aside, things are indeed changing.
Yet many businesses today are holding on to yesteryear, where traditional marketing, sales and service strategies and funnel models for all intents and purposes worked. But how people make decisions, their preferences, demands and expectations, and personal values and value systems are shifting beyond the capacity of today's business approaches.  Younger generations are coming up. Older generations are plugging in. Some will just go through life the way they always have.
The question is, what do you do about it….and when.
As a digital analyst, this is my focus and has been for the past several years. Between 2013 and 2014, I interviewed some of the world's largest brands such as Starbucks, Sephora, Westfield, Fidelity, Intuit, GM, among many others. I learned that the most sophisticated companies are undergoing what's commonly referred to as "digital transformation."
What is digital transformation exactly? In my research, I defined it as the realignment of, or new investment in, technology and business models to more effectively engage digital customers at every touchpoint throughout the experience lifecycle. The result of my work is now available in a new report, "Digital Transformation: Why and How Companies are Investing in New Business Models to Lead Digital Customer Experiences." You can download it here.
At a high level, progressive businesses are beginning to realize that, throughout their evolution, they must invest in change to keep up with and ultimately lead a new era of connected markets.  As a result, businesses are now entering an era of digital transformation to integrate and improve the customer experience across a myriad of screens. Companies are now refocusing and reorganizing teams in addition to investing in new technology to modernize, optimize, and integrate digital touchpoints. In fact, we found that understanding the digital customer experience (DCX) is one of the primary catalysts for businesses placing substantial investment in digital transformation.
The SnapChat example above is merely one of many that would cause you to shake your head in disbelief. But ignoring it is only contributing to the problem. Digital transformation is one way to bring about change. But it isn't an end goal we discovered; instead, it's a continuous journey. It's the result of learning more about the relationship between technology and customer behavior to earn relevance among them, today and over time. It starts with understanding and empathy, rather than trivialization.
While gaining significant momentum, digital transformation as a formal process is still in its infancy. In its own way though, digital transformation is making businesses more human. And in their own way, digital customers find this to be the very thing that makes business personal…finally.
Brian Solis is a Principal Analyst at Altimeter Group, a research-based advisory firm that helps companies thrive with disruptive technologies. He is globally recognized as one of the most prominent thought leaders and published authors in new media, and is the author of the bestselling books The End of Business as Usual (Wiley, 2011) and What's the Future of Business?: Changing the Way Businesses Create Experiences (Wiley, 2013)