Digital Tech Remaps The C-Suite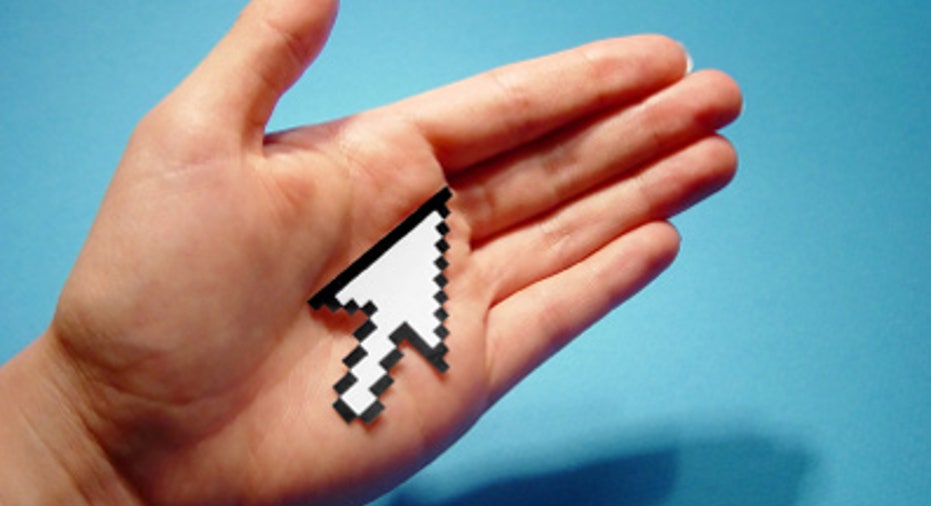 It's no secret that digital technologies--including mobile, social media, cloud computing, and connected devices--are shaping and reshaping the modern enterprise in ways that no one could have imagined only a few years ago. Technology is forcing business leaders to rethink and radically remap strategies, workflows, and interaction points with employees, partners, and customers.
Somewhere in the middle of all this comes the rapidly changing roles of senior level executives, including CMOs.
In the quest to compete in a more agile way, a growing number of organizations are examining alignment between IT and marketing, designating entirely new roles and responsibilities for CIOs, CTOs, and CMOs, and sometimes even reworking their org charts. Among these: Marriott International, where CIO Bruce Hoffmeister reports to chief marketing and commercial officer Stephanie Linnartz, as well as restaurant chain Red Robin and Canadian retailer Shop.CA, where the CIO and CMO have equal clout. "It's increasingly difficult to separate IT from digital marketing," said Yvonne Genovese, a managing vice president at Gartner, in an interview with CMO.com.
Of course, navigating this environment and introducing major changes to the enterprise org chart isn't a task for the faint of heart. Not only is it necessary to realign high-level roles and responsibilities, it's critical to ensure that senior executives don't wind up stepping all over each other's toes--or bruising each other's egos.
"There's a need to break down silos and old ways of thinking," said Bob Goodman, senior vice president and director of user experience at Arnold Worldwide, in an interview with CMO.com. "It's important for organizations to focus on how to maximize the use of technology to achieve marketing goals."
A New Era Emerges A few years ago, it would have been unfathomable to think that CMOs and CIOs could carry the same weight for pulling the purse strings on information technology. Within the traditional enterprise, the IT department served as the sun around which all enterprise departments orbited. But that was then and this is now. Digital marketing consumes a growing percentage of IT spending within the enterprise. The figure now stands at about 11 percent of revenue, according to Gartner. In fact, the consulting firm predicts that CMOs will outspend CIOs for information technology by 2017. "We are witnessing enormous and fast change," Genovese said.
However, change doesn't necessarily translate into understanding and coordinated action. According to a 2012 Accenture report, "The CIO-CMO Disconnect," only about 10 percent of IT executives surveyed believe CMO and CIO collaboration occurs at the right level. What's more, 77 percent of CIOs dubbed marketing and technology alignment as important compared to only 56 percent of CMOs. Then there's this fact: Half of IT leaders said that marketers often introduce technologies without considering IT standards. Four in 10 CMOs, on the other hand, said that IT development processes do not keep up with the speed of digital marketing.
The implications are significant. Within this new order of business, CIOs must learn to accommodate CMOs and the various technologies--including marketing clouds--that promise to drive ability and a competitive edge. They must also become more marketing-savvy. But CMOs must also become far more knowledgeable about the overall IT framework--including enterprise systems, integration issues, security, and privacy.
Without this effort, gaps, lapses, and efficiency breakdowns take place. Stated Genovese: "CIOs and CMOs must find ways to avoid a tug of war and boost cooperation and collaboration. They must think about the greater good of the organization."
The CIO-CMO issue snapped sharply into focus this past December when Meghan Walsh, senior director of eCommerce Platform System Management for Marriott International, told attendees at the Gilbane Conference in Boston that the hospitality firm's CMO actually oversees the CIO. The statement reportedly elicited gasps from the audience and led to a discussion about the pros and cons of such an approach. Walsh argued that when marketing executives understand technology rather than merely complain about it, organizations achieve far better business outcomes.
It's a concept that makes sense--and dollars--for a growing number of business leaders. Among them: Shop.CA Network, the largest e-commerce marketplace firm in Canada. The firm's CIO, Gary Black, and CMO, Mark Daprato, collaborate and communicate closely on a wide array of IT and tech-oriented technology initiatives. At the center of it all: an understanding that the two functions have a mutual goal of presenting a single, seamless shopping cart experience. They must work to maximize the benefits and ROI associated with marketing initiatives, Black told CMO.com.
Of course, with hundreds of merchants and tens of thousands of items available for purchase, overseeing marketing, product information, pricing data, and other information is more easily said than done. "The devil is in the details," Daprato explained.
Indeed, the online retailer, which competes heavily against Amazon, must track inventory and full product availability, but also align the information with browsing histories and different types of segmentation opportunities. "We layer e-mails and promotional opportunities on top of all of this," Daprato said.
As a result, Black and Daprato work closely to maintain a strategic vision. They constantly exchange ideas about how to better mesh technology with business processes and deploy systems that balance marketing with overall IT system cost and performance. They meet with other senior executives every morning and brief work teams regularly. "We operate the business in a very agile way," Black said. "We work to stay in lock-step with one another. In addition, we make it a point to fully trust and respect each other--and view each other as equals."
But the collaboration doesn't stop there. "Whenever we consider how we're going to approach a new product and promotion, we think about how the consumer fits in and what marketing opportunity exists," Daprato said.
Added Black: "By starting with a business goal and working backward about how best to apply technology and implement the plan, it's possible to maximize results while staying entirely in sync." A set of key performance indicators (KPIs) provides an overall foundation for the IT-marketing framework. "We know exactly how we're doing at any given moment," Black explained.
Role Playing Another company that has rethought the roles of CIOs and CMOs is Red Robin International, which operates 339 company-owned restaurants throughout the U.S.
"Over the last few years, marketing systems have emerged as a key component of IT, and the relationship between the CIO and CMO has become critical," said CIO Chris Laping, in an interview with CMO.com."Customers are increasingly savvy and intuitive when something is amiss. The old way of managing IT doesn't work."
Laping works closely with the firm's CMO, Denny Post, to develop a unified approach to marketing and IT. "We include each other in all of our projects, and we work together closely to fully support them," he said. This has rippled into social media, mobile, data analytics, and more.
"It is critical to plug in the right technology in the right way. Digital preferences, technologies, and interactions now intersect in many ways. There's a very real need to break down the silos and rethink who has stewardship and ownership over services, transactions, and events," Laping added.
In fact, some observers--including Laping--say that an uptick in chief digital officers (CDO) is a direct result of CIOs and CMOs not playing nicely with each other. At the very least, they wind up as go-between. The risk? "Both the CIO and CMO may lose out because the best part of their jobs are handed over to someone else," Laping said.
Laping believes that business leaders must focus on innovation and finding new ways to mutually improve products, services, and how marketing is integrated into the organization's IT fabric. "It's critical to build digital systems and processes that are deeply connected," he said.
Glen Hartman, global managing director for Digital Consulting at Accenture Interactive, said that misunderstandings and disconnectsbetween the CIO and CMO usually revolve around two primary factors: motivational issues and collaboration. The sticking point for the former is typically different needs, requirements, and approaches--including security and privacy. Frequently, "Securing customer data is a large part of the CIO's technological agenda. However, CMOs might feel that protecting the data keeps them at a disadvantage," he told CMO.com.
Collaboration problems, on the other hand, occur when mixed signals and an environment of mistrust exist. Although both CIOs and CMOs recognize the importance of working together, they weight things differently, according to the Accenture research. For example, "CMOs put CIOs at the top of their C-suite collaboration wish list, but CIOs rank CMOs in fourth place." What's more, "CMOs actually believe that CIOs will place them at the bottom of their collaboration priority list." This, Hartman noted, shows "a sense of wariness and misaligned priorities within the company."
In the end, Genovese said that organizations must focus on flexibility and agility--and let these factors dictate roles, responsibilities, and IT structures. She said that it's no longer reasonable for a CIO to demand a business case for every initiative, particularly fast-moving marketing plans.
At the same time, CIOs and CMOs must build relationships around transparency and establish new ways of working together, including sharing office space and staff. Because every organization is different, the CIO-CMO reporting structure should vary based on the specific needs of the enterprise. "The end goal must be to create greater engagement and a vision that reaches across both functions," Genovese said.
More From CMO.com
5 Brands That Went Retro With Their AdvertisingFlaws In Cloud Apps Could Put Marketing Data At Risk: ReportTop 5 Marketing Tech Skills —And How Much They'll Cost You5 Lessons Marketers Can Learn From Growth Hackers