Diesel scrutiny shifts to London's building sites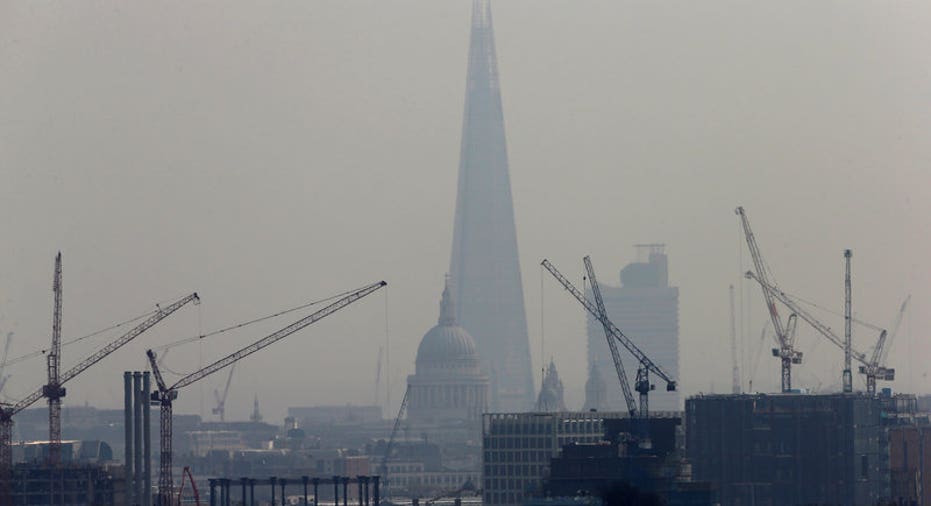 Volkswagen's admission it cheated pollution law has exposed a wider problem of diesel emissions from thousands of generators belching fumes across building sites and countryside.
In London, where the pollution is aggravated by a construction boom, a firm that helped expose the extent of the Volkswagen scandal has shifted its attention to diesel generators and is working with city authorities and researchers from King's College London (KCL) to analyze the problem.
"It (the Volkswagen scandal) served to rip the lid off all these related issues about engines," said Nick Molden, CEO of Emissions Analytics, which helps automotive businesses raise their fuel efficiency and reduce emissions.
Since 2011, his firm has been collecting data from diesel cars by attaching measuring equipment to exhaust pipes to demonstrate the gap in emissions levels between driving on the road and in the laboratory tests Volkswagen rigged using software known as defeat devices.
For 18 months, Emissions Analytics has also been measuring the fumes from diesel generators needed at construction sites as mains electricity has to be cut off. Diesel is used as a quick, simple and cheap solution.
Molden said tests of an 8 kilowatt generator, smaller than many on construction sites, found it emitted roughly six times more nitrogen dioxide than the average London bus and 15 times more particulate matter per unit of work done.
There is no question of cheating regulations as new European Union law on pollution limits for small generators has yet to be phased in.
Emissions vary depending on the size and age of generators and the research is ongoing to get more data.
"We have to have a greater understanding of these machines' generating emissions and how we can prevent them having a negative health impact," Daniel Marsh, senior air quality analyst at KCL, said.
PREMATURE DEATHS
Separate KCL research has concluded that nitrogen oxides and particulate matter, or soot, from diesel cause around 9,500 premature deaths annually in London.
For Europe as a whole, the estimate is 400,000 early deaths per year from asthma, cardiovascular disease and cancer. Research also suggests a link between diesel fumes and dementia.
Much of the pollution is from traffic, but construction site machinery accounts for an estimated 12 percent of soot and 15 percent of nitrogen oxides pollution in London, city authorities say.
One of Britain's biggest firms hiring out diesel generators is Speedy , which is providing machinery for the research and itself seeking to innovate.
It estimates there are tens of thousands of small generators across Britain. Speedy hires out around 2,500, including 500 in the London area.
The firm is working on improving hybrid generators, which like hybrid cars store energy as they generate, halving emissions, and on cleaning fuel to make it less polluting.
Generators are also an issue in the countryside where emergency backup generation on farmland is encouraged by government subsidies.
The government, which plans a consultation on diesel generation, says it represents only about 1.5 percent of backup generating capacity.
"Our top priority is ensuring that families and businesses have a secure, affordable and clean energy supply," a government spokeswoman said.
London's new mayor Sadiq Khan has made a priority of reducing pollution in the city of around 8.6 million people and has proposed levying an extra charge on the most polluting vehicles entering the center of town.
(Editing by Adrian Croft)