Did Facebook Kill the IPO Market?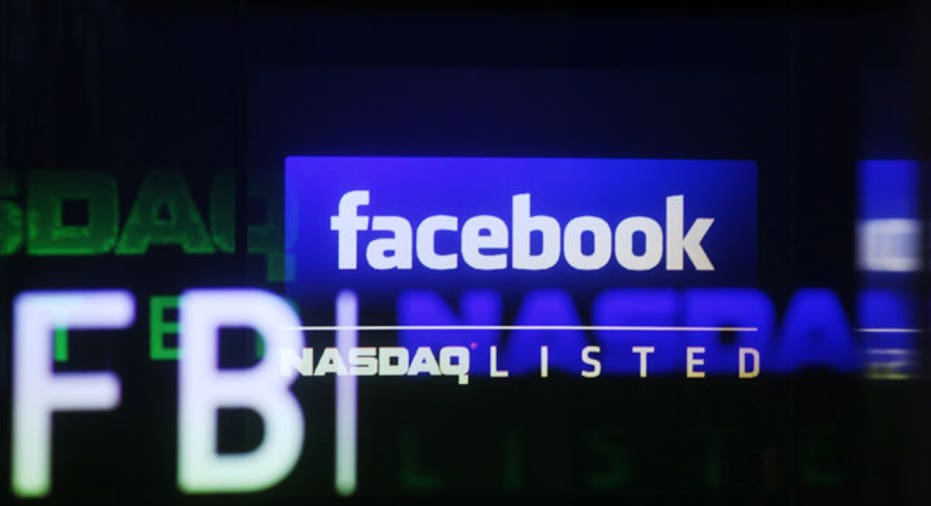 It has all the makings of a small business mega-success story: it started in a dorm room, slowly gained traction and then skyrocketed to success. Today, Facebook has a sprawling campus in Menlo Park, Calif., with more than 2,000 employees and nearly 900 million users.
After months of speculation and anticipation, it launched the most-talked about initial public offering in decades last Friday -- and it didn't go well.
Now, the blame game has started, with investors pointing to exchange host Nasdaq for the delayed opening and lead underwriter Morgan Stanley (NYSE:MS) for quietly cutting its revenue forecast right before the pricing, as reasons for the overly-hyped deal sputtering.
For many small-business owners, taking their company public is a dream, but recent botched IPOs and diffusing stock prices has made some think twice about venturing out into the market.
"There's a lot of glamour that comes with going public, and every entrepreneur that starts a business, a lot of them dream of striking it rich and certainly the public markets are one of the best ways to strike it rich, so to speak, but I think when you look at what's happened with Facebook at least over the weekend a lot of things went wrong and it probably wasn't as rosy as everybody thought it would be," said Adam Witty, CEO of Advantage Media, to FBN's Rich Edson.
Entrepreneurs can learn many lessons from Facebook's less-than-smooth public debut, but some experts say that it's not the problems with its offering that should have them worried, it's what happened next. On Friday, shares of the social media site ended the day close to where they started, at $38. On Monday, shares fell below their offering price and eliminated $11.5 billion off the company's market value.
"What we would have liked to see is Facebook to climb above or stay at $38, and we haven't seen that," says Mark Heesen, president of the National Venture Capital Association [NVCA]. He said the drop in price sends signals to investors that the stock market might not be at its full strength. "It might not matter how solid a company making its debut is, they are still new issues and they carry a higher credibility quotient than existing companies."
On a call with reporters over the weekend, Nasdaq CEO Robert Greifeld admitted that Friday's debut "was not our finest hour." The exchange experienced technology problems that affected trading of millions of shares.
Despite claiming to have made preparations to make sure the massive offering went off without a hitch, the exchange failed to return order confirmations to some investors for hours.The fiasco has left the exchange with a black eye, but the long-term repercussions could be more serious.
The New York Stock Exchange and the Nasdaq both spent time trying to woo Facebook when it announced plans to go public. Landing the listing was a coup for the electronic exchange, but the IPO mishap could play in the NYSE's favor.
If a company qualifies to list on both exchanges, "the NYSE will have a good selling point to those considering listing on the competition. Look at Facebook -- you want that?" says John Fitzgibbon, founder of IPOScoop.
He added that the stock market in general is making people nervous, saying that 60-65% of companies going public in the past year have listed on the Nasdaq, which just tripped into correction mode last week.
"You will have those lead shoes on your feet -- this doesn't mean that game is over, but issuers are going to have to be more realistic with the value of their company. They can't overprice and let the thing run away with hysteria."
Daily deal site Groupon experienced a first-day pop in its public debut in November and gained nearly $4 billion in market value. However, lingering concerns over its long-term profitability quickly pushed the stock price down as much as 19% in less than three weeks.
The stringent federal regulations and scrutiny along with reporting requirements can also deter some entrepreneurs from going public.
"I started my business because I wanted the freedom," said Witty at the U.S. Chamber of Commerce Small Business Summit in Washington. "When you go public, it takes away a lot of the freedom. You now have to report on a quarterly basis, you have Wall Street breathing down your neck, you've got the SEC breathing down your neck, you've got to comply with Sarbanes Oxley and all these other onerous regulations. That takes a lot of the freedom away."
The current IPO market is healthier than in recent years, but companies looking to make their debut still face numerous economic hurdles and have to take into account more global issues .
"It used to be that when you thought your company was ready for an offer you made the leap, but now, anticipating national and international events has become part of deciding when to take a company" public, said Heesen. "Things are so globally interconnected you simply can't take your company public when you think in your mind it is ready -- you have to make sure all these other factors are ready."