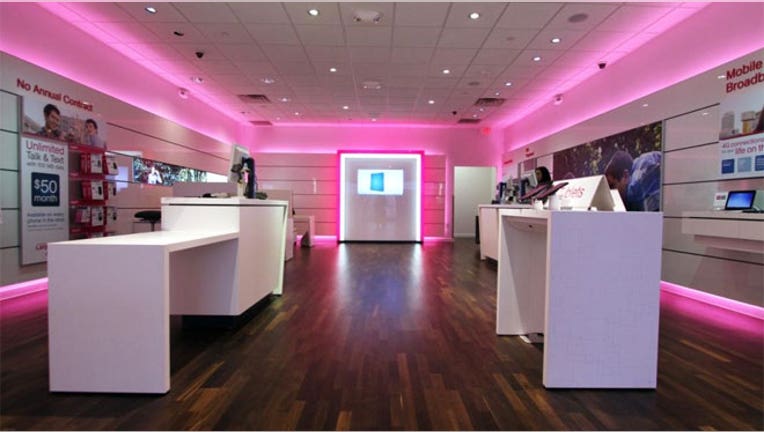 After its efforts to unload T-Mobile USA to AT&T (NYSE:T) collapsed last year, Deutsche Telekom is now close to strengthening the wireless provider by pairing it with MetroPCS Communications (NYSE:PCS).
In a statement, Germany's Deutsche Telekom confirmed it is "holding talks" with MetroPCS, which is the No. 5 U.S. wireless provider with 9.3 million subscribers as of the end of the second quarter.
Deutsche Telekom's board is set to huddle on Wednesday in Bonn, Germany to sign off on the transaction, paving the way for a possible announcement as early as then, Bloomberg News reported.
The strategy would be to operate T-Mobile and MetroPCS within one company that Deutsche Telekom would control, the German company said.
However, Deutsche Telekom cautioned that "significant issues have not yet been finalized" and the "transaction is still not certain."
Dallas-based MetroPCS separately confirmed in a statement the talks over a combination with T-Mobile USA and similarly said "there can be no assurances that any transaction will result from these discussions." MetroPCS also said it doesn't plan to comment further until a deal is reached.
It's not clear how much the deal would be worth, but MetroPCS started the day with a market cap of $4.2 billion.
Of course, that market valuation swelled to nearly $5 billion on Wednesday after the Bloomberg first reported news of a nearing deal. Shares of PCS closed up 17.80% to $13.57 and traded intraday as high as $14.51 -- their best level since August 2011.
The markets were also betting that prepaid wireless provider Leap Wireless (NASDAQ:LEAP) could also be a takeover target, sending its shares soaring double digits and closing up 8.29% to $7.59.
On the other hand, Sprint (NYSE:S) slumped about 5% amid concerns a strengthened T-Mobile USA could create new competitive headaches for the No. 3 U.S. wireless provider.
The potential takeover of MetroPCS comes just weeks after Deutsche Telekom tapped telecom veteran John Legere to become T-Mobile USA's new CEO.
Antitrust scrutiny caused the collapse of AT&T's $39 billion proposed takeover of T-Mobile last year, forcing Deutsche Telekom to reassess its strategy.
With about 130 million mobile customers as of the end of the second quarter, T-Mobile currently trails Sprint, AT&T and Verizon Wireless, which is a joint venture between Verizon Communications (NYSE:VZ) and Vodafone (NYSE:VOD).