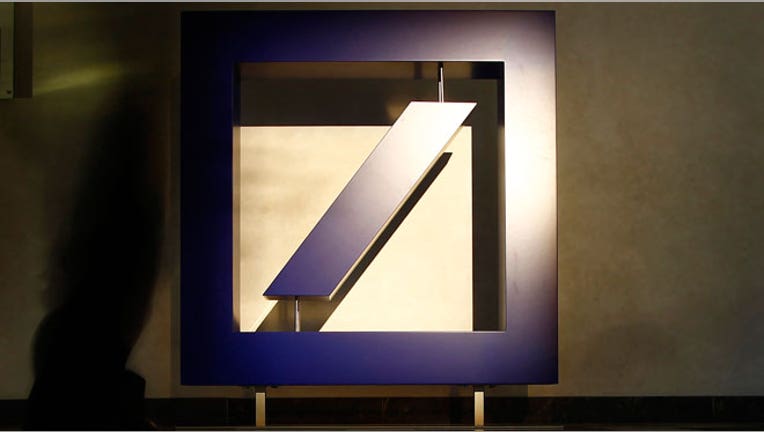 Deutsche Bank (NYSE:DB) revealed a surprise fourth-quarter loss on Monday as the banking giant grappled with tumbling trading revenue and elevated legal expenses.
Shares of the German financial powerhouse dropped about 5% in European trading on the worse-than-expected preliminary results.
Deutsche Bank warned it expects to post a loss of 1.2 billion euros for the fourth quarter before taxes and 1.0 billion on a net basis. The bank said its revenue fell 16% year-over-year to about 6.6 billion euros.
The drop in revenue was driven by a 27% slump in corporate banking and securities revenue amid "challenging conditions" in fixed income and currencies. Debt sales and trading revenue tumbled 31%, compared with an 8% increase in equity sales and trading revenue and flat origination and advisory revenue.
A number of other big banks have disclosed declines in trading revenue in recent weeks, including Goldman Sachs (NYSE:GS) and banking conglomerate Citigroup (NYSE:C).
Deutsche Bank co-CEOs Jurgen Fitschen and Anshu Jain noted the bank's results were hurt by efforts to address "legacy issues" but that core profitability was among the highest of the past decade.
The bank posted litigation charges of about 328 million eurors for the fourth quarter.
"We expect 2014 to be a year of further challenges and disciplined implementation; however, we are confident of reaching our 2015 targets and delivering on our strategic vision for Deutsche Bank," the executives said in a statement.
Meanwhile, German regulators are expected to visit the London offices of Deutsche Bank as part of an investigation into alleged currency manipulation, Reuters reported. During a conference call with analysts, Deutsche Bank said it is cooperating and assisting regulators in foreign-exchange investigations, which remain at a very early stage.
In Europe, shares of Deutsche Bank dropped 5.50% to 37.17 euros on Monday. Deutsche Bank's U.S.-listed shares were inactive on Monday due to observance of Martin Luther King Day.