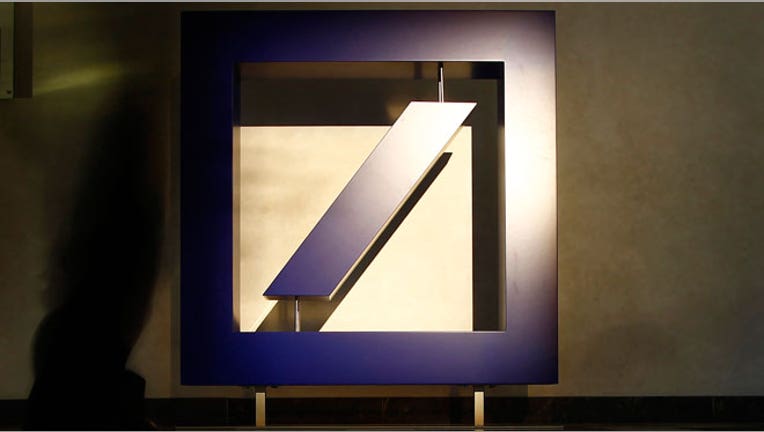 Deutsche Bank successfully completed an 8.5 billion euro ($11.6 billion) capital increase aimed at fortifying its regulatory ratios and paying for restructuring at Germany's biggest lender.
"We have taken decisive steps to protect Deutsche Bank against known capital challenges, sharpen our competitive edge, and accelerate investments in growth in all our business divisions," Deutsche Bank Co-Chief Executives Juergen Fitschen and Anshu Jain said in a statement on Wednesday.
Investors were generally supportive of the capital increase when it was unveiled last month, saying it showed Germany's biggest lender was moving to quell concerns about a capital gap that had dogged it since the financial crisis.
But Deutsche Bank still faces worries over performance at the investment bank, its largest division, as well as a host of legal and regulatory threats such as an ongoing global probe into currency price manipulation and a U.S. probe into financial dealings with Iran.
Deutsche Bank shares have fallen by more than 10 percent since Jain said in late April he would "not rule out any option" to reach the lender's capital targets. The STOXX Europe 600 banking index <.SX7P> was flat over the same period.
Around 6.75 billion euros of the capital increase came from a public offering, with subscription rights at 22.50 euros per share, of which 99.1 percent were exercised, Deutsche Bank said.
The remaining new shares that were not subscribed will be sold on the market, it added.
A source familiar with the transaction said that about 40 percent of the rights were traded, which is in line with similar capital increases.
A further stake worth around 1.75 billion euros had already been placed with an investment vehicle owned by Sheikh Hamad Bin Jassim Bin Jabor Al-Thani of Qatar.