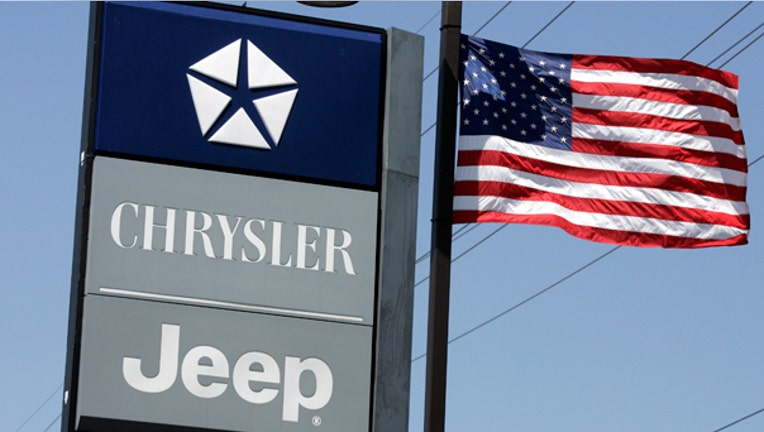 Detroit's "Big Three" automakers reported sharp gains in auto sales on Tuesday as demand for fuel-efficient vehicles ramped up in the U.S. and pickup trucks rebounded.
The improvement marked the greatest monthly performance for Chrysler, Ford (NYSE:F) and General Motors (NYSE:GM) in more than five years.
Chrysler, the only privately-held of Detroit's "Big Three" automakers, recorded its best monthly sales since December 2007 in March as robust demand for Dodge, Ram Truck and Fiat brands triggered a 5% improvement in auto sales.
The auto maker said Tuesday it sold 171,606 units compared with 163,381 a year ago, leading to an 8% year-over-year increase in first-quarter sales.
"With our 5% sales increase in March, Chrysler Group has now achieved year-over-year sales gains in every month for the past three years," said Reid Bigland, head of U.S. sales.
Chrysler, which is owned by Fiat but remains privately-held following a bailout at the height of the recession, said the monthly sales come despite "limited inventory last month" on some of its most popular models.
Ram pickup trucks set an all-time sales record last month, climbing 25%, while the all-new Dodge Dart compact car, Avenger and Challenger vehicles also set new highs. A modest improvement in Fiat 500 sales marked the brand's 13th consecutive monthly gain.
Jeep brand sales were up 27% over February but fell 13% year-over-year as production of Jeep Liberty was stopped in August. Chrysler, which reintroduced the Jeep Cherokee through a revamped 2014 model at last week's New York Auto Show, is hoping the Cherokee will take the place of the Liberty and make up that lost revenue.
Meanwhile, Ford said sales in March grew 6% and resulted in the best monthly performance since May 2007.
Utility vehicle sales rebounded 14% and trucks climbed 6%, as sales of the F-Series pickup increased 16% to 67,513. The Explorer edged up 33% to 17,509, marking the greatest improvement since the current model debuted in 2010.
Ford's compact cars, particularly the Fusion and Escape, both posted their best-ever monthly and quarterly sales. Ford sold 30,284 Fusion vehicles for the month and 80,558 for the quarter, crossing the 30,000 monthly and 80,000 quarterly vehicle sales thresholds for the first time ever.
"Customers are buying our all-new Fusion and Escape in record numbers, and we are working harder than ever to keep pace with demand for these fuel-efficient vehicles," said Ken Czubay, Ford vice president of U.S. marketing, sales and service.
General Motors (NYSE:GM), the last of the "Big Three" to report Tuesday, posted the greatest monthly improvement in March sales.
Sales last month increased 6.4% to 245,950 vehicles, GM said, helped by an 11.6% improvement in GMC sales to 38,333 units. Retail sales increased 4% and fleet sales grew 12%.
U.S. Cadillac sales were up 49.5% to 15,751, while Buick's grew 37.4% to 18,000 and Crossovers improved 31%, with ales of GM's redesigned mid-size crossovers rallying 62%.
"GM delivered its best March sales in five years thanks to a strengthening economy and new products, and we are expecting our third consecutive increase in market share versus last year ," said Kurt McNeil, vice president of GM's U.S. sales operations.
Trucks have improved in "lockstep with the housing market," and the strength of the crossover market signals confidence among American families regarding their financial health, he said.