Detroit Mom-and-Pop Launches 'Passport' for Small Business Saturday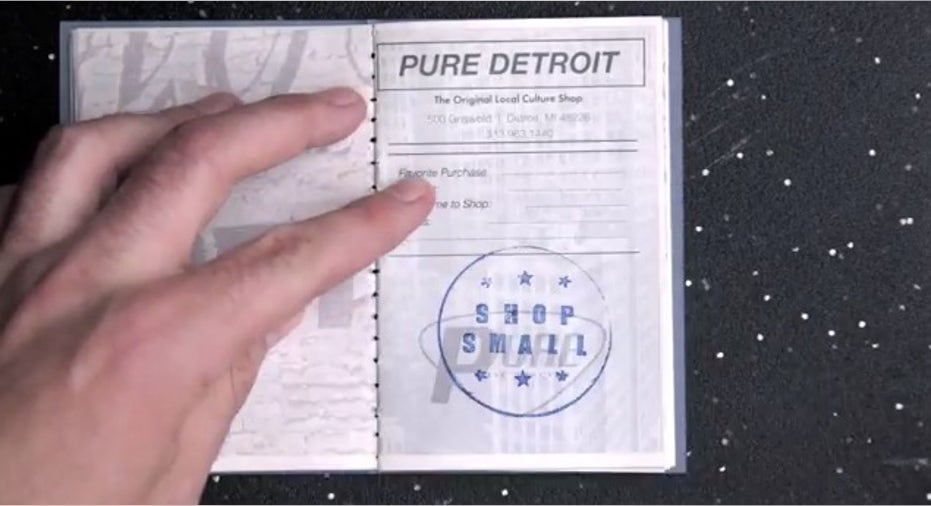 On November 30, many small businesses across the country will participate in the fourth annual Small Business Saturday, a holiday shopping event (think Black Friday for small retailers) designed to bring attention to the small businesses community.
Seventy-five percent of small business owners participating in the event say Small Business Saturday would be more effective if communities came together in honor of the day, according to a recent survey by Small Business Saturday organizer American Express in collaboration with the National Federation of Independent Business.
One small business says it is working to lead the charge on this front: Pure Detroit, which has both apparel stores and cafes in the Motor City, has created a Detroit Small Business Passport in order to encourage shoppers to visit more small shops in the city.
Pure Detroit cultural director Ryan Hooper says the idea came about as a way to attract more foot traffic. The Small Business Passport – which is shaped and sized like a real passport – can be stamped at any of the 18 participating retailers. Once shoppers receive a stamp, they're entitled to discounts between 10% and 25% off, as well as complementary hot beverages. Hooper says the campaign will run until January 31.
While Detroit is facing bankruptcy, Hooper says its small business community is going strong.
"Regardless of the follies that are happening, the street level activity and the small business level activity is amazing and as strong as ever," says Hooper, who says people are increasingly returning to the city.
If anything, Hooper says the city's struggles have created opportunities for small business owners.
"To see what people are capable of doing when resources aren't available, to me, is the exciting thing … When a city churns downward, you have the ability to build a city not on the backs of a big-box store," says Hooper.