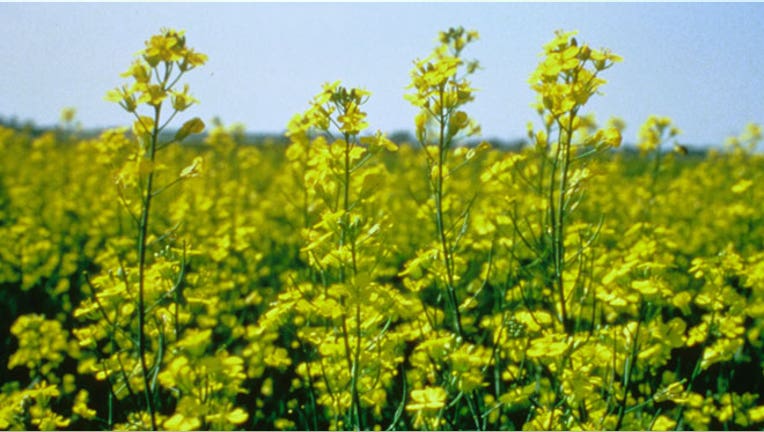 Monsanto (NYSE:MON) reported Wednesday a 3% drop in third-quarter earnings amid weaker demand for its seeds and higher input costs, although the world's largest seed company beat Wall Street expectations.
The St. Louis-based company said its profit was $909 million, compared with $937 million in the year-ago period. On a per-share basis, earnings checked in at $1.68 versus $1.74. Adjusted per-share earnings, which exclude one-time items, rose to $1.66 from $1.63 a year earlier.
In May, Monsanto projected a profit of $1.55 to $1.60 a share.
Net sales ticked 0.7% higher to $4.25 billion, missing analysts' estimate for $4.41 billion. Gross margin narrowed to 53.2% from 56%, as input costs rose 7%.
The company cautioned last month that its third-quarter results would be impacted by the continued effect of higher production costs related to the 2012 drought. It also said the results would include decreased year-over-year contribution from its Brazil soybean business.
Meanwhile, Monsanto did raise its outlook for the second time in the fiscal year. The agricultural biotech company reaffirmed Wednesday that it expects greater than 20% growth in fiscal-year 2013 and mid-teens percentage growth in 2014.
Revenue has largely been on an upward trend for the last two years. Crop prices, especially for corn, have been on the rise, leading U.S. farmers to plant more acres and Monsanto to benefit from higher-priced seeds. Selling prices also rose in South America, where Monsanto plans to introduce its second-generation of genetically modified soybean seeds during the next growing season.
In the latest period, Monsanto's seeds and genomics business, the largest contributor to revenue, posted a 2.4% decline in sales to $3.05 billion. But revenue from agricultural productivity climbed 9.4% to $1.19 billion.
Monsanto is also in the middle of a recent discovery of unapproved genetically modified wheat in an Oregon field. The finding caused Japan and South Korea to impose restrictions on imports of U.S. wheat.
The wheat was engineered to survive exposure to the Roundup herbicide but was never commercialized. Monsanto had tested the wheat before abandoning efforts to bring it to market in 2004.
The company said last week that the finding was "suspicious." Chief Technology Officer Robb Fraley said findings suggest the crop was intentionally planted there after earlier tests were completed.
Share of Monsanto were down 44 cents at $100.96 in pre-market trading. As of Tuesday's close, the stock was up 29.2% over the last 12 months.