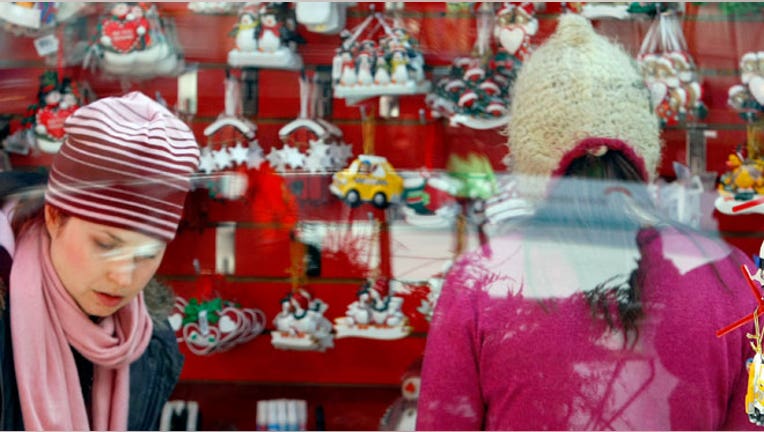 Despite slower holiday sales forecasts, retailers are still planning on hiring temporary seasonal staff to help man their stores during the shopping season.
CareerBuilder's annual survey finds 39% of retail hiring managers will bring on additional temporary workers this year, with 51% planning to pay these workers at least $10 an hour, or more. The hiring number is up from 36% in 2012 and 29% in 2011.
Even better news is that many of these positions could become full time. Nearly half (49%) of U.S. employers who are hiring seasonal workers plan to transition some into full-time, permanent staff.  This is up ten percentage points over last year and indicative of a growing trend where employers are test-driving candidates before committing to a long-term hire," says Brent Rasmussen, president of CareerBuilder North America, in a release.
---
Companies Hiring
Wal-Mart: 55,000 workers
Kohl's: 55,000 workers
Toys 'R' Us: 45,000 workers
Target: 77,000 workers
Gamestop: 17,000 workers
Amazon: 70,000 workers
J.C. Penney: 35,000 workers
Fedex: 20,000 workers
---
The survey was conducted by Harris Interactive online among 2,099 hiring managers and human resources professionals across various industries.
The majority of job openings will stem from the retail sector, but employers in information technology (18%), leisure and hospitality (16%) and financial services (16%) also plan to hire seasonal staff.
Michael Erwin, senior career advisor for CareerBuilder, says the trend is on the uptick showing more confidence among retailers, despite sales projections.
"We are moving in the right direction and retailers are much more confident," he says. "They have stock on their shelves and need to move that supply. In years past, they have done less with more and now they have more cash on hand and are able to bring more staff in."
Popular positions that companies will be hiring for include customer service (33%), shipping and delivery (18%), inventory management (17%), administrative and clerical (15%), non-retail sales (12%), marketing (9%) and accounting and finance work (6%).
Erwin says those who are looking for seasonal work should begin applying right away as 27% of hiring takes place in November; that number drops to 10% in December as the holidays inch closer.
Competition is also much higher for seasonal positions than in years past due to the continuing tight job market, Erwin says.
"Before 2008, you would think of a seasonal job as one for a college student," he says. The competition today is much higher and you need to make yourself stand out," he says. "Be flexible and have knowledge of the company. Show you want to get in there and learn."
CareerBuilder finds 45% of retailers are looking to recruit college students for seasonal work, while 34% want experienced workers who are not yet retired. In addition, 23% would like to hire high school students and 17% want to hire retirees.