Despite Red Flags, T-Mobile Sale Should Receive Green Light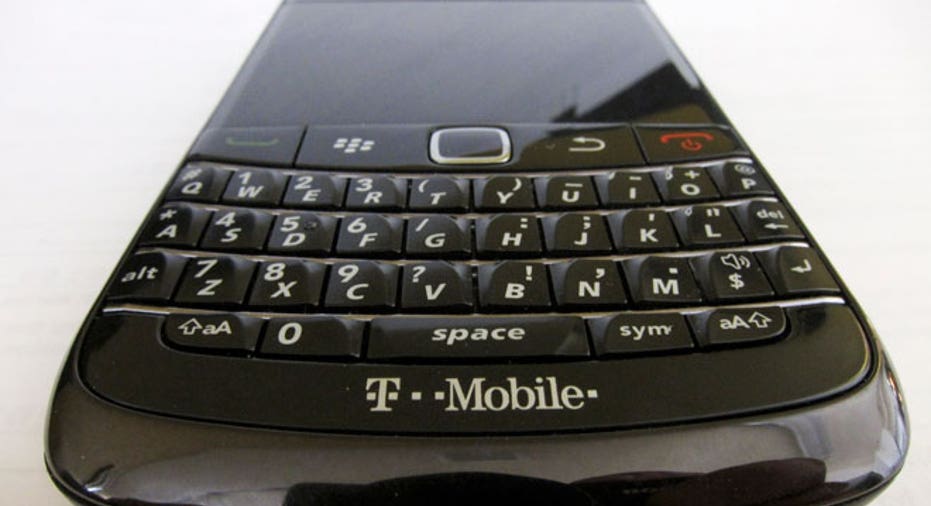 AT&T's (NYSE:T) $39 billion deal to snatch up T-Mobile appears likely to narrowly overcome intense regulatory scrutiny despite already ruffling the feathers of competitors and consumer advocates worried about the transformative deal's antitrust and pricing implications.
The surprise sale of T-Mobile USA to AT&T has raised serious regulatory concerns because it would further concentrate the U.S. subscriber base between just two dominant players -- AT&T and Verizon Wireless -- and could raise costs on consumers.
It would also appear to leave Sprint Nextel (NYSE:S), the No. 3 player with just 50 million subscribers, as the odd man out by pushing it further away from the leaders and removing a possible merger partner.
The stage is set for what could be a lengthy and contentious regulatory battle, but one that is seen as ultimately favoring AT&T, which is likely to be forced to make extensive divestitures, especially in rural areas.
"I think at the end of the day this deal will get approved and done," said David Kaufman, a partner at Duane Morris.
Given the hefty $3 billion breakup fee that includes giving up coveted spectrum, it's clear AT&T is confident it will win its regulatory case.
Landscape-Altering Deal
The T-Mobile deal has caused shockwaves because it would drastically change the landscape in the wireless industry and because it took the market by surprise. Talk had centered around a combination between Sprint and T-Mobile as a way to compete against the two industry heavyweights.
If consummated, the T-Mobile acquisition would give AT&T almost 130 million subscribers, compared with Verizon's 94.1 million and Sprint's 50 million.
"It does make it easier in a two-firm market to coordinate over price," said Michael Weiner, co-chair of the antitrust/competition group at Dechert. "From a consumer perspective, getting to two major competitors is often a problem."
While there are smaller players in the field like Metro PCS (NYSE:PCS), Leap Wireless (NASDAQ:LEAP) and U.S. Cellular (NYSE:USM), none of them have the scale and marketing prowess of AT&T and Verizon Wireless, which is a joint venture owned by Verizon Communications (NYSE:VZ) and Vodafone (NYSE:VOD).
"Higher prices are the typical result of horizontal mergers in an industry with this level of concentration," said Kevin Werbach, a telecom policy professor at Wharton who has consulted with the Federal Communications Commission in the past. "I have a hard time seeing how this deal would lead to lower prices for subscribers."
Unfair to Consumers?
Opponents wasted no time in expressing dismay over the deal, with consumer rights groups and Sprint warning of dire consequences for subscribers.
"The result of this will be larger market share for one combined entity, which means fewer choices for consumers and certainly less innovation," said Art Brodsky, communications director at Public Knowledge, a nonprofit that lobbies for consumer rights regarding technology.
In a statement, Sprint warned the combination would "result in a wireless industry dominated overwhelmingly by two vertically-integrated companies that control almost 80%" of U.S. subscribers and "the availability and price of key inputs."
Ultimately, the matter will be decided by the FCC -- which needs to approve the transfer of T-Mobile's spectrum licenses to AT&T -- and the Justice Department, which is expected to examine possible antitrust matters.
AT&T has already made its case clear, projecting $40 billion in anticipated cost savings and saying there is already plenty of competition in the U.S., especially compared with other countries. AT&T said there are five or more wireless providers in 18 of the top 20 U.S. local markets.
Weiner, who has worked with companies acquired by Verizon and AT&T in the past, notes that this is the opposite argument AT&T made in earlier deals when it favored looking at things from a nationwide perspective.
Still, Weiner said the DOJ prefers to examine deals from a local level and will ultimately sign off on the transaction.
Because of competition concerns, AT&T is expected to have to divest itself of cell towers, radio spectrum and subscribers in a number of regions, especially in rural areas.
Political Risk
AT&T is clearly taking a calculated risk that the Obama administration will not take a harsh regulatory stance.
Perhaps eyeing the political implications, AT&T has argued its acquisition of T-Mobile will help expand broadband access to rural areas in the U.S., a prominent goal of the Obama administration. It's not clear whether those perceived benefits will impact regulators' thinking.
"If you look at the caliber of the people at the DOJ and FCC, they're not just going to rubber stamp this deal simply because it helps the administration's goal of rural broadband," said Werbach.
DOJ's thinking is likely to be shaped by Christine Varney, who was expected to take a more hostile stance against potentially anti-competitive deals when she became Assistant Attorney General for antitrust.
"So far Christine Varney has been all hat and no cattle," one industry source said. "I just haven't seen the aggressive enforcement that she rode into town on."
Sprint Left Scrambling
Meanwhile, Sprint saw its stock tumble 15% on Monday as a merger with T-Mobile had been seen as a way for Sprint to gain scale and increase competition.
CEO Dan Hesse "fell out of his chair" and quickly convened two emergency conference calls upon learning this weekend about the T-Mobile sale, The Wall Street Journal reported.
Sprint has had little luck with deals in recent years, losing out on T-Mobile this year and merging with Nextel in a 2005 deal worth $36 billion and ranked as one of the worst ever.
"Sprint is in a tough position. They are the odd man out with AT&T and Verizon dominating the wireless market place," said Werbach. "In some ways being No. 3 in a three-company market is a good position because you can be relatively confident the regulators don't want three to get down to two and because it provides an opportunity to differentiate."
Sprint, which announced a key deal with Google's (NASDAQ:GOOG) Google Voice platform on Monday, may be forced to gobble up smaller competitors or put itself up for sale, perhaps to a large telecom.