Despite Dimon's criticism, JPMorgan funds closely track ISS on executive pay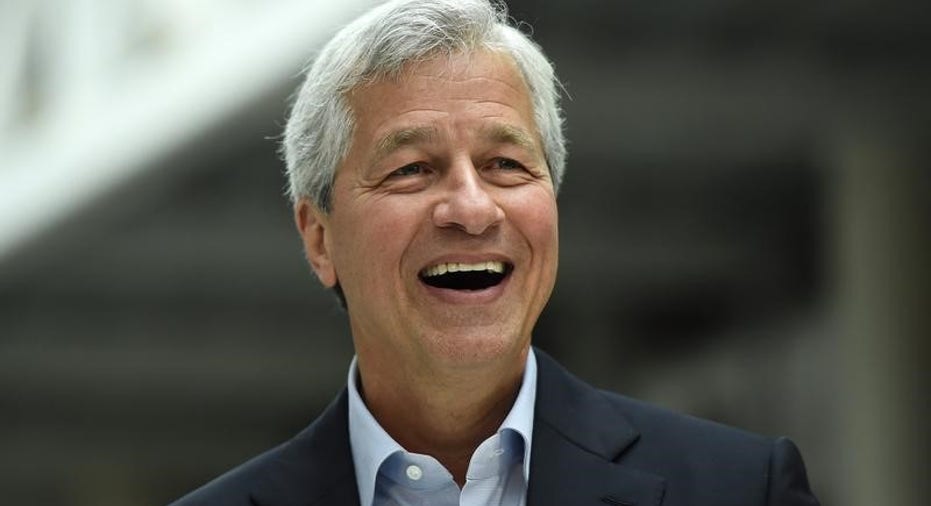 JPMorgan Chase & Co Chief Executive Jamie Dimon has been no fan of Institutional Shareholder Services and once called investors "lazy" if they cast votes in corporate elections based on recommendations from the leading proxy adviser or its rival.
But JPMorgan itself turns out to be a close follower of ISS, at least when it comes to proxy votes on pay, new data show.
JPMorgan funds voted in line with ISS 95 percent of the time when U.S. companies held advisory votes on their executive pay, according to securities filings over a four-year period analyzed by researcher Proxy Insight. That was the highest level of any asset manager at least the size of JPMorgan, which oversees $1.8 trillion.
Some investors may see the record as being at odds with Dimon's criticism of the advisers, said Francis Byrd, an independent governance consultant, although proxy voting carries many nuances.
"It's as much an art as a science," Byrd said.
Proxy Insight's findings, which it provided to Reuters News last week, come amid a debate over whether proxy advisers like ISS wield too much influence over some asset managers who blindly follow their voting recommendations. Proxy Insight found a number of fund managers who voted nearly all the time with ISS on the pay questions.
These included ProFund Advisors, which voted with ISS 100 percent of the time; AQR Capital Management, which voted with ISS 99.9 percent of the time; and an arm of Deutsche Bank, which voted with ISS 99.7 percent of the time.
Representatives of each of the three declined to comment.
In its voting, JPMorgan funds opposed executive pay 10 percent of the time, the research firm found, close to the 12 percent of the time ISS recommended against pay in recent years. Both were more critical of pay than other big fund firms like Vanguard Group and BlackRock Inc, which each opposed pay 5 percent of the time.
Dimon famously clashed with ISS and its rival Glass Lewis in 2015 after the advisers recommended votes against his own pay and backed an independent chairman. JPMorgan won both votes at its annual meeting that year. (http://reut.rs/2j968VH)
"God knows how any of you can place your vote based on ISS or Glass Lewis," Dimon said at an investor conference shortly afterward. "If you do that you are just irresponsible, I am sorry. And, you probably aren't a very good investor, either," he said.
He added that "I know some of you here do it because you are lazy."
Dimon has since said he does not believe investors should automatically delegate votes to a proxy adviser, said spokesman Joe Evangelisti.
JPMorgan did not make Dimon available, but spokeswoman Kristen Chambers said, "Each and every company vote is carefully reviewed and considered by our portfolio management team, and whether or not that happens to also be the proxy adviser's view may be coincidental."
In its voting guidelines, JPMorgan states ISS' work forms "only the 'base case' voting recommendation and we will frequently take a differing view, based on the results of our engagement activity or our own insights."
JPMorgan funds followed Glass Lewis' recommendations 84 percent of the time, Proxy Insight found.
(Reporting by Ross Kerber in Boston; Editing by Bernard Orr)