Democrats Winning 48% of Latino Support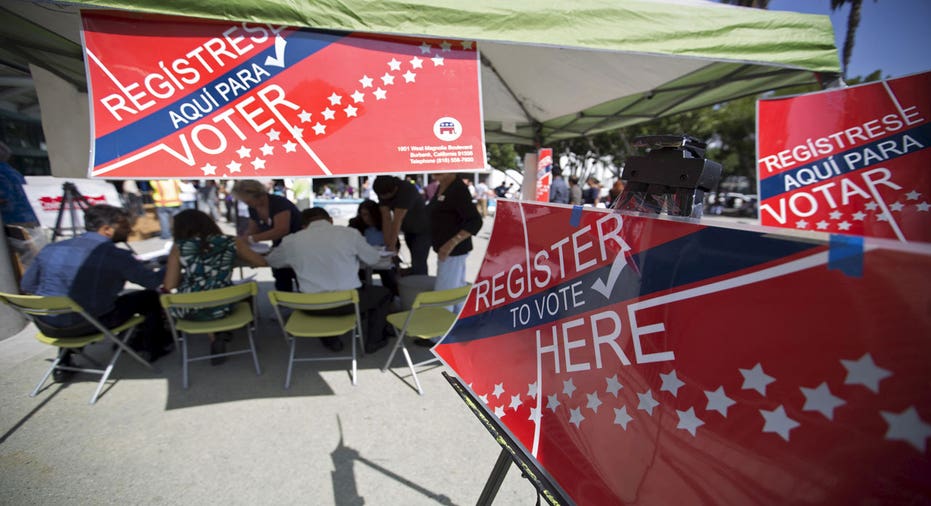 By 2016, an estimated 58.12 million Latinos will make up the population in the United States, according to the U.S. Census bureau. More than 28 million of those people could be eligible voters in the 2016 Presidential election.
The growth of Latinos from the last election in 2012 will top 5 million people. Republican and Democratic candidates alike realize how crucial the rapidly-growing minority group's vote will be in the 2016 race.
In a new NBC News/Wall Street Journal/Telemundo sample out Wednesday, 48% of Latinos surveyed say they have a positive view of the Democratic party, while 19% share a negative perspective. When it comes to the GOP, more than 4 in 10 Latinos have a poor impression compared to 24% who share an optimistic view.
Associate Director of Immigration Policy at the Center for American Progress, Lizet Ocampo says these new figures could be a reflection of what matters most to the Latino community.
"There are many issues that are important to Latinos including immigration, economy, jobs and healthcare," said Ocampo.
She says the Latino population is looking for a candidate that will best represent those factors and create change.
Among the GOP candidates, front-runner Donald Trump rated the worst among Latinos. An outstanding 67% says they have a 'very negative' view of him. Trump has been under fire since June after making inflammatory remarks that too many illegal immigrants from Mexico are criminals and 'rapists.' He has also been a big proponent of the mass deportation of undocumented immigrants and criticized Republican candidate Jeb Bush for speaking Spanish on the campaign trail.
"This anti-Latino and anti-immigration rhetoric being used is not only bad because it is offensive it also results in actual negative things happening to communities," said Ocampo. She says it creates an opportunity for hate crimes.
Case in point, in August two Boston brothers were arrested and accused of severely beating a homeless Hispanic man. According to police one of them cited Donald Trump's positions on immigration to justify the attack. In a story featured in the Boston Globe: "Police said Scott Leader told them it was OK to assault the man because he was Hispanic and homeless. 'Donald Trump was right, all these illegals need to be deported,' he allegedly told the police."
According to a research project conducted by the Center for American Progress, Latinos will make up 13% of all eligible voters in 2016, a 2 percent increase from 2012. The numbers are significantly different from state to state. In Florida, the number of eligible Latino voters will increase from 17.1% in 2012 to 20.2% in 2016. In Nevada, eligible Latino voters increased from 15.9% in 2012 to 18.8% in 2016.
Ocampo says Latinos are already engaged in this election cycle at the same capacity as they were in 2012 which could translate to a good showing at the polls.
"They are very invested on what candidates are saying and if that continues through next year then what that means is voters will be very informed on issues and that could really have an impact on motivation and voter turnout," said Ocampo.
In the new poll, some of the other GOP presidential hopefuls share a positive light with Latinos. Bush holds 29% of Latino support, while Carly Fiorina has +5 and Ben Carson +3. The Democratic Party represents a stronger Latino base. Democratic front-runner Hillary Clinton has +29, still undeclared candidate Vice President Joe Biden also has +29 and Senator Bernie Sanders +18.
The NBC/WSJ/Telemundo surveyed 250 Latino adults between September 20 and September 24. The margin of error is plus or minus 6%.
Senator Ted Cruz and Senator Marco Rubio were not featured in the survey.