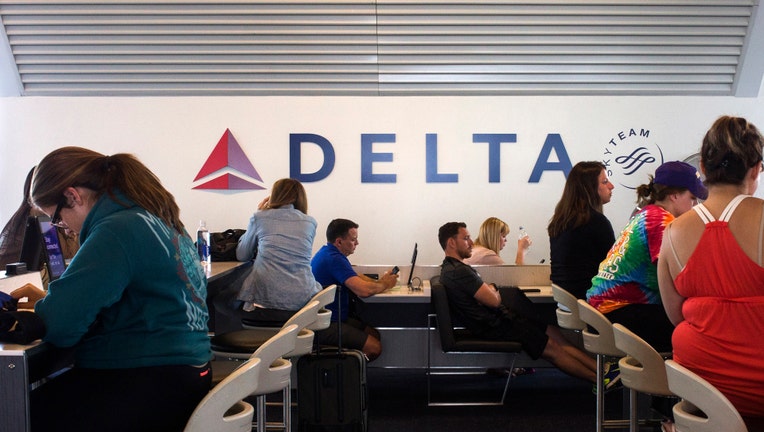 Officials at the Port Authority of New York and New Jersey on Thursday approved a revised plan from Delta Air Lines (NYSE:DAL) to build a new terminal at New York's LaGuardia Airport, without funding from Goldman Sachs.
"Following a period of fiscal review, Delta has opted to directly fund and finance the costs of its LaGuardia redevelopment project, an arrangement that Delta and Goldman Sachs agree is in the best interest of both parties," a Delta spokesperson told FOX Business.
Goldman Sachs had no comment on the matter.
The $4 billion project will be funded mostly by Delta, which will provide $3.4 billion, as well as the Port Authority, which committed a fixed amount of no more than $600 million. The airline will also be held accountable for any cost overruns.
"This agreement with Delta will create construction jobs and long-term permanent airport jobs that will help boost the region's economy," Port Authority Executive Director Pat Foye said in a statement.
The new terminal at LaGuardia, the smallest of New York's three commercial airports, will feature 37 gates on four concourses.
An entity owned by both Delta and West Street Infrastructure Partners III, a fund managed by Goldman, agreed to a 33-year lease with the Port Authority board in January. Originally, the plan called for the entity to pay $300 million in equity investments and $3.6 billion in debt financing for the terminal, according to Reuters. Work on Delta's project will begin later this summer.
"The transformation of LaGuardia Airport into a state-of-the-art transportation hub is key to the economic growth and strength of the entire state," Governor Cuomo said in a statement. "With this action, we are taking the next major step in our work to build a new LaGuardia - an economic engine and world-class airport worthy of New York."