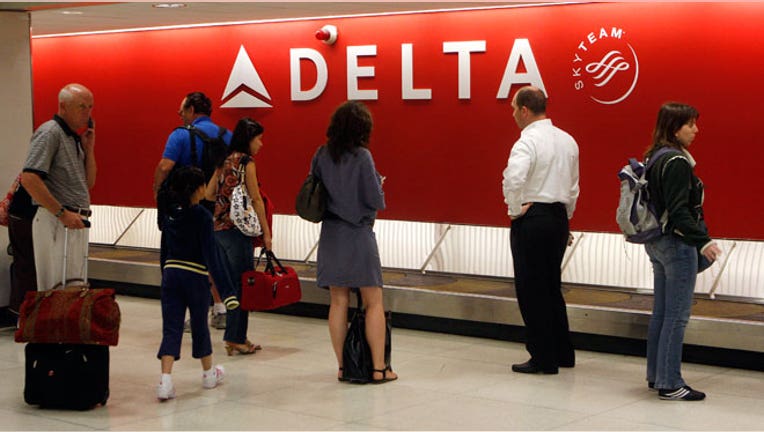 Delta Air Lines (NYSE:DAL), JetBlue (NASDASQ:JBLU) and US Airways (NYSE:LCC) all reported stronger-than-expected second-quarter earnings on Wednesday as revenue passenger miles improved from the prior-year period and hedging helped offset fuel cost volatility.
Atlanta-based Delta reported a net loss of $168 million, or 20 cents a share, compared with a year-earlier profit of $198 million, or 23 cents. But excluding one-time items related to a fuel hedge charge, Delta earned 69 cents, a penny ahead of average analyst estimates in a Thomson Reuters poll.
The carrier said it expects to report a profit in the third quarter.
Revenue for the three months ended June 30 was $9.73 billion, up 6% from $9.15 billion a year ago, topping the Street's view of $9.68 billion. Delta's passenger revenues increased 7% to $560 million year-over-year and helped offset a $2 million decline in cargo revenue.
"Delta's solid profit this quarter (excluding special items) is evidence that our business and industry are evolving and delivering meaningful improvements," the carrier's CEO Richard Anderson said in a statement.
US Airways, which has expressed interest in acquiring American Airlines parent AMR out of bankruptcy proceedings, said its second-quarter income more than tripled to $306 million, or $1.54 a share, from a year-earlier $92 million, or 49 cents.
Excluding special charges, earnings were $1.61 a share, topping the Street's view of $1.56. Sales at Tempe, Arizona-based US Airways climbed 7% to $3.75 billion and also matched estimates.
"These financial and operating results are not only the best in US Airways' history but also among the very best in the industry, proving that US Airways is well-positioned for the remainder of 2012 and beyond," US Airways CEO Doug Parker said in a statement.
Shares of Delta were up more than 4.4% to $9.74 Wednesday, while US Airways climbed 7.25% to $12.43.
Shares of JetBlue, meanwhile, eased during the session. The Long Island City, N.Y.-based airline doubled its second-quarter income to $52 million, or 16 cents a share, and said sales climbed 11% to $1.23 billion.
"Our focused growth strategy in Boston and the Caribbean & Latin America is clearly paying off as we generated record revenues and improved operating margins," JetBlue CEO Dave Barger said in a statement.
The carrier's earnings and sales topped the consensus and operating margin widened to 10.2% from 7.5% a year ago.
Load factor, or the percentage of available seats filled, climbed to 85.3% from 81.5%, while JetBlue's passenger revenue per available seat mile – a key growth metric for airlines – grew by 6.1%.