Delta CEO: Overbooking Flights is a 'Valid Business Process'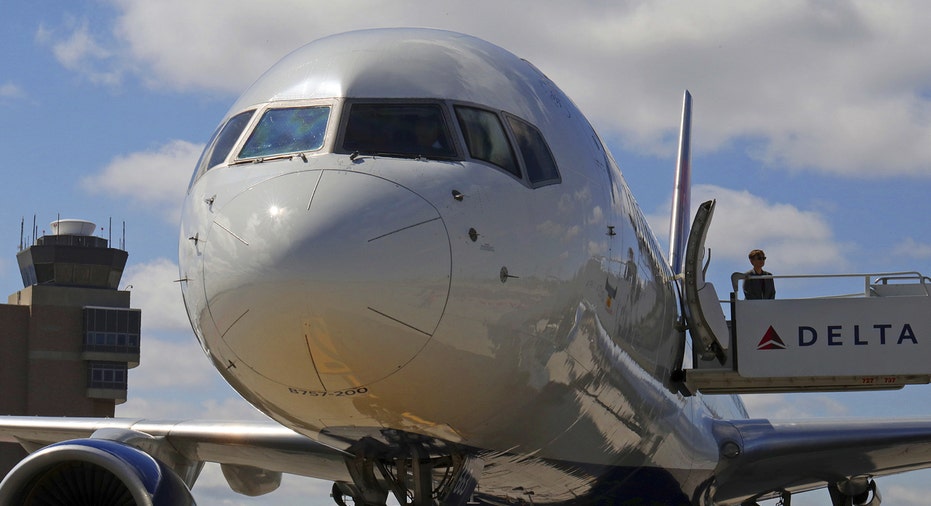 Delta Air Lines CEO Edward Bastian (NYSE:DAL) on Wednesday defended the air travel industry's method of overbooking flights, hours after New Jersey Gov. Chris Christie called on the federal government to ban the practice that led United Airlines (NYSE:UAL) to forcibly remove a paid customer from one of its planes.
"Overbooking is a valid business process. There [are] operational considerations behind that," Bastian said during a conference call with analysts and reporters. "The key is managing [overbookings] before you get to the boarding process."
Bastian explained that overbookings have a "relatively small impact" on Delta's day-to-day operations, adding that ticket oversells are just one of several factors, including weather, that can lead to an overbooked flight.
Christie called United's service "awful" during an appearance on FOX & Friends and cited the airline's heavy presence at Newark International Airport in his home state. United has issued multiple apologies this week after the company enlisted airport security to forcibly remove Dr. David Dao from an overbooked plane at Chicago O'Hare Airport. The incident generated global outrage after video footage of the violent altercation – and a bloodied Dao – went public.
United Airlines CEO Oscar Munoz apologized to Dao and addressed the incident during an appearance on ABC News on Wednesday.
"This can never happen, will never again on a United Airlines flight. That's my premise and that's my promise," Munoz said, adding that the airline is reviewing its internal procedures. "We're not going to put a law enforcement official to take them off… to remove a booked, paid, seated passenger."
Earlier this week, Christie petitioned the federally-operated Department of Transportation to block airlines from overbooking flights in the future.
"We would ask, in the context of the president's efforts at regulatory reform to improve the lives of our citizens, that you consider the immediate suspension of this overbooking authority until a thorough review can be done by your department," Christie wrote Tuesday in a letter to Transportation Secretary Elaine Chao, according to FOX News.
Bastian said Delta takes all involuntary removals from overbooked flights "seriously" and added that further federal oversight was unnecessary. The airline barred about 1,200 passengers from boarding overbooked planes in 2016, or about one out of every 100,000 customers.
"I don't think we need to have additional legislation to try to control how the airlines run their business in this space," Bastian said.