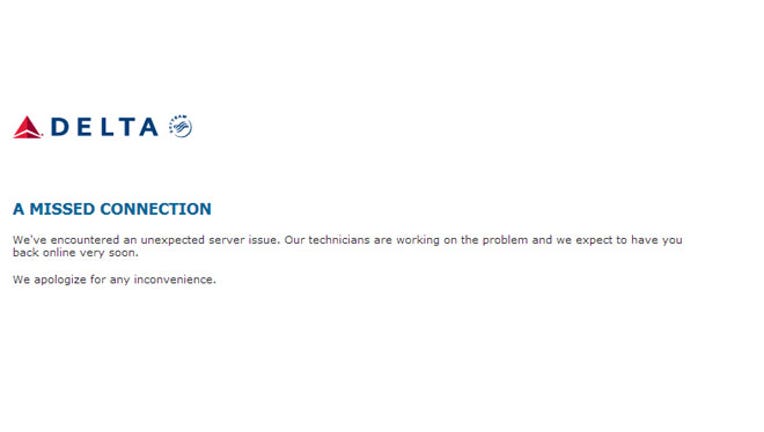 The consumer and reservations website for Delta Air Lines (NYSE:DAL), Delta.com, and its mobile app appear to be up and running again after experiencing an outage on Thursday afternoon, blocking some users from accessing the site and app for at least at least two hours.
The site appeared to be back again shortly after 2:30 p.m. ET.
"Delta tech teams report site and app functioning," Delta said in a tweet. "Thanks to our customers for your patience."
The check-in kiosks at the airport remained open and available throughout the outage.
The company earlier in the afternoon said it was aware of an issue with its site and app and had its IT team working to resolve it.
"Delta is experiencing issues affecting website and mobile performance. Our apologies for the inconvenience," the company said earlier in a series of tweets on its official account.
The Atlanta-based carrier, the second-largest airline in the U.S., did not give a reason for the outage and a spokesperson did not immediately respond to FOX Business for a comment on that specific issue.
A customer representative from Delta told FOX Business that staffers were alerted to the outage via an internal e-mail and that no further details have been given about the cause or its potential duration.
It's not clear how many flight reservations were impacted or whether arrivals and departures were affected. When visiting its site, the user was greeted with "A Missed Connection" warning.
"We've encountered an unexpected server issue," the warning said. "Our technicians are working on the problem and we expect to have you back online very soon."
Site outages have been responsible for headaches across the airline industry, including most recently by JetBlue (NASDAQ:JBLU), which went offline for several hours last month and prompted dozens of flight delays due to a problem with a third-party partner.
The company's shares were up about 1.5% in recent trade, remaining in the green throughout the incident.