Dell Rallies Again as Buyout Talk Gains Steam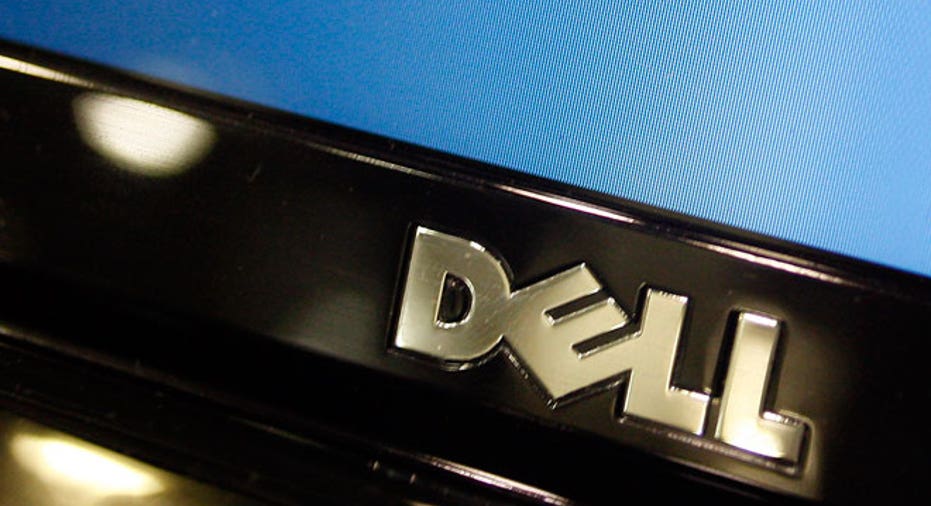 After surging 13% on buyout talk on Monday, shares of Dell (NASDAQ:DELL) gained another 3% on Tuesday as additional reports indicate private-equity firms TPG Capital and Silver Lake are seriously considering pulling the trigger on a mega-buyout of the struggling PC maker.
A banker source involved in the deal told FOX Business's Charlie Gasparino the takeover is going to be sealed sooner rather than later if it's going to happen.
TPG Capital and Silver Lake are involved in serious talks with J.P. Morgan Chase (NYSE:JPM), the largest U.S. bank by assets, about providing financing, the source said.
According to Bloomberg News, a deal could be announced as soon as this week.
While a leveraged buyout may make some sense given that debt is cheap and there is a strong appetite for junk bonds, there is some skepticism a deal of this size can or should be executed, especially given the economic headwinds facing Dell.
Shares of the PC maker have plunged 40% since topping out last year above $18 as Dell struggles to adjust to the new preference for tablets and smartphones.
Analysts at Raymond James give a "less than 50/50" chance of a buyout, pointing to the need to build an unfinished $2 billion software business, Dow Jones Newswires reported.
Likewise, any deal to bring Dell private would have to be massive given the company's $21.8 billion market cap as of Tuesday.
Despite those concerns, Dell jumped as much as 3.6% on Tuesday morning to an intraday high of $12.73. In recent trading, the stock was up 2.3% to $12.58.