Dell Inks $24.4B Takeover, Largest LBO Since '08 Crisis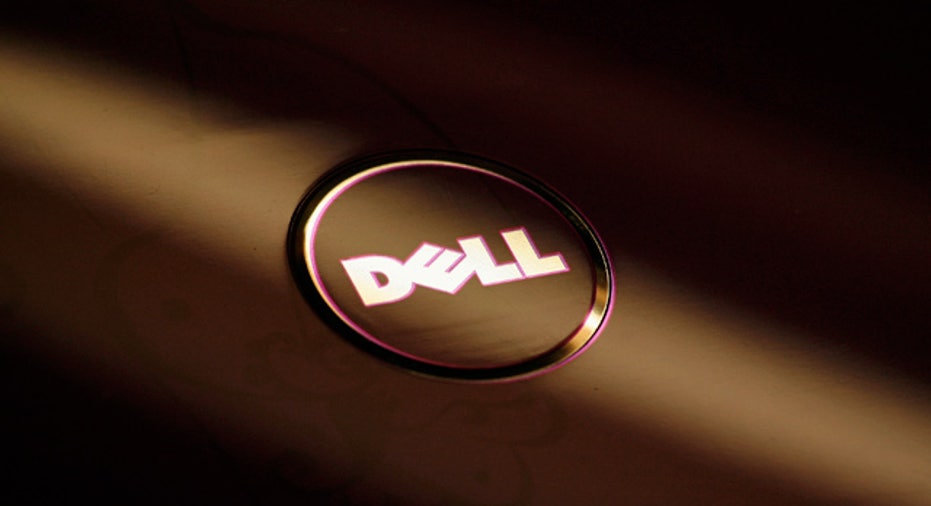 Struggling PC maker Dell (NASDAQ:DELL) unveiled a $24.4 billion deal on Tuesday morning to be taken private by a group led by founder Michael Dell and private-equity firm Silver Lake Partners, marking the largest leveraged buyout since the financial crisis.
The deal, which includes a "go-shop" period and a $2 billion loan from Microsoft (NASDAQ:MSFT), represents a big bet by Michael Dell and others that despite incurring heavy new debt, Dell can more quickly complete its transformation to a modern technology company away from the harsh lights of Wall Street.
Shares of Dell, which have rallied in recent weeks on speculation about a possible deal, rose 0.90% to $13.39 Tuesday morning.
Dell said shareholders will receive $13.65 a share in cash, representing a 25% premium over Dell's close of $10.88 on January 11, the last trading day before buyout speculation began swirling around the company. The valuation represents a 37% premium over the average closing share price during 90 calendar days ending January 11.
However, the offer price is a 26% discount to Dell's 52-week high of $18.36 that was set in late February 2012. The company's stock has been hurt by slumping sales amid an industry shift away from PCs in favor of smaller devices like tablets and smartphones.
The buyout group has agreed to buy all of the outstanding Dell shares not held by Michael Dell and certain other members of management. Michael Dell holds about 14% of the company, which is worth about $3.4 billion under the deal announced on Tuesday.
"I believe this transaction will open an exciting new chapter for Dell, our customers and team members," Michael Dell said in a statement. "We can deliver immediate value to stockholders, while we continue the execution of our long-term strategy and focus on delivering best-in-class solutions to our customers as a private enterprise."
The group is comprised of private-equity firm Silver Lake, Michael Dell and his MSD Capital investment firm and also features a $2 billion loan from software giant Microsoft. Previous reports indicated Microsoft would be an investor rather than a lender.
"Microsoft is committed to the long term success of the entire PC ecosystem and invests heavily in a variety of ways to build that ecosystem for the future," Microsoft said in a statement.
Shares of Microsoft gained 0.56% to $27.59 Tuesday morning.
Dell's rivals are ready to pounce as the company undergoes what could be a difficult transition to life as a private company with a heavy debt load.
Hewlett-Packard (NYSE:HPQ) said in a statement it plans to take "full advantage" of the "extended period of uncertainty" now facing Dell.
"With a significant debt load, Dell's ability to invest in new products and services will be extremely limited. Leveraged buyouts tend to leave existing customers and innovation at the curb," H-P said.
The participation of Michael Dell in the deal raised some conflict-of-interest questions because in addition to being the buyer, the company's CEO also has a duty to look out for what's in the best interest of shareholders.
However, Dell noted that its board was acting on the recommendation of a special committee of independent directors that unanimously approved the deal subject to a vote of unaffiliated shareholders. The company also said Michael Dell recused himself from all discussions and the board vote.
Headed by lead director Alex Mandl, the special committee was first formed in August 2012 and retained its own bankers from J.P. Morgan Chase (NYSE:JPM).
Additionally, the deal calls for a so-called "go-shop" period that allows Dell to solicit alternative takeover proposals for 45 days. A successful competing bidder who makes a qualifying proposal during that period would bear a $180 million termination fee, Dell said. For a competing bidder who did not qualify during the initial go-shop period, the fee would be $450 million.
Dell said the special committee also engaged an unnamed leading management consulting firm to undertake an independent analysis and also engaged investment bank Evercore Partners (NYSE:EVR).
"The special committee and its advisors conducted a disciplined and independent process intended to ensure the best outcome for shareholders," Mandl said, adding that the "go-shop" period "provides a real opportunity" to discover a higher bid.
The companies said Michael Dell will remain chairman and CEO of Dell once it goes private. The buyout group also plans to keep the company based in Round Rock, Tex.
"Michael Dell is a true visionary and one of the preeminent leaders of the global technology industry," said Egon Durban, a managing partner at Silver Lake.
There had been questions about whether or not the debt market would be able to sustain the financing need for a deal of this magnitude. However, the buyout group received financing from Microsoft as well as the investment banks Bank of America Merrill Lynch (NYSE:BAC), Barclays (NYSE:BCS), Credit Suisse (NYSE:CS) and RBC Capital Markets (NYSE:RY).
The deal is expected to close before the end of the second quarter of Dell's fiscal 2014 year. In addition to shareholder approval, the transaction is subject to regulatory review.
Goldman Sachs (NYSE:GS) served as an advisor to Dell's board of directors, while Silver Lake's bankers were from the financing consortium of BofA Merrill Lynch, Barclays, Credit Suisse and RBC.