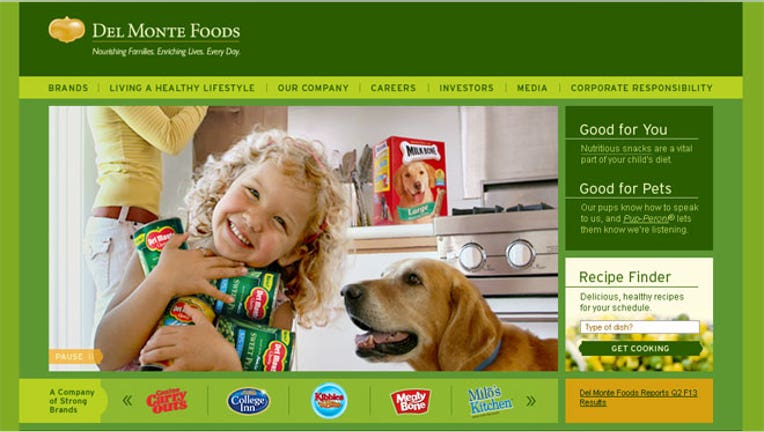 Del Monte Corp. said on Friday its third-quarter earnings eased 1%, as the privately-held food maker increased advertising spending and saw higher ingredient costs.
Del Monte, which in March 2011 was taken private in a $4 billion deal led by KKR (NYSE:KKR), Vestar Capital Partners and Centerview Partners, makes food and pet products under brands such as namesake Del Monte, S&W, College Inn, Meow Mix and Kibbles 'n Bits.
The company is separate from fruit and vegetable provider Fresh Del Monte Produce (NYSE:FDP), which purchased Del Monte Foods Europe in 2004 and has a license to use the Del Monte trademark for certain products worldwide.
Profit for the quarter was $28.3 million, slightly down from $28.6 million in the year-earlier period. Del Monte said it benefited from a $700,000 tax benefit in the third quarter versus a $1.3 million tax benefit the prior year.
Sales rose 5.9% to $1.03 billion.
Pet product sales climbed 10% to $527 million, while the segment's profit fell 8.6%. The segment faced higher ingredient costs and expenses for the voluntary recall of certain Milo's Kitchen chicken dog treats.
Consumer-product sales were up 1.8% to $501.2 million and profit fell 21%, as Del Monte increased its investment in marketing for consumer products.