Deferred Compensation Plan Irks Morgan Stanley Brokers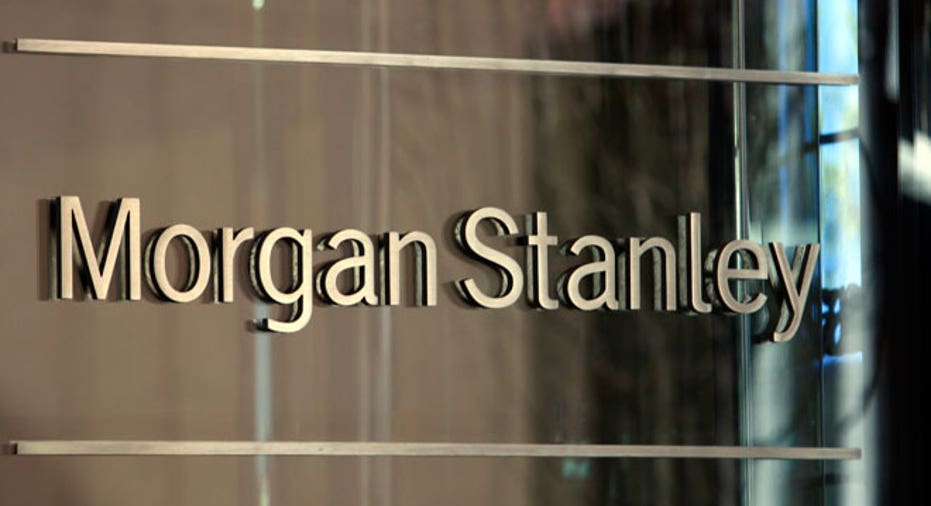 Morgan Stanley brokers are up in arms about a new compensation plan, threatening the firm's new business model that increasingly relies on the success of selling stocks and bonds to small investors, the FOX Business Network has learned.
With 16,000 brokers, Morgan Stanley has the largest wealth management business on Wall Street, yet the firm has initiated a plan starting this year where the company will "defer" or postpone a significant chunk of their brokers' pay. According to people inside the firm, anywhere from 6% to 11% of broker  compensation will now be deferred for up to 8 years -- the most of any major Wall Street firm.
The new compensation plan has caused an uproar among the rank-and-file financial advisers, with their vitriol spilling over into on-line chat rooms and websites like AdvisorHub, which covers the brokerage business. Many brokers are threatening to leave the firm, the Fox Business Network has learned.
"Both UBS, Merrill Lynch, and to lesser extent Wells Fargo made similar compensation changes, but the size and extent of changes at Morgan Stanley is 3-4 times larger than the aforementioned firms," said Andrew Parish, CEO and Founder of AdvisorHub. "Three months ago it seemed like the status quo for our website was 'MerrillLynchsucks.com' but now it has changed to 'MorganStanleysucks.com.'"
Parish also noted that this is a form of employee retention program. If these brokers don't leave in the next 6-18 months it's less likely they will leave over the next 8 years since they would be giving up their vested balance unless the firm they were moving to paid them an equal amount up front. "I guarantee Morgan Stanley executives are thinking about that aspect," he added.
Rafferty Capital Markets Equity Research Analyst Dick Bove echoed Parish's sentiment. "If Morgan Stanley pulls this off, it is going to be a major plus for the profit in that division and has the ability to move the stock price higher."
But losing top brokers could pose a problem for the firm, as they take clients and their assets that generate large fees to competing outfits. Since taking over as chief executive of Morgan Stanley in 2010, James Gorman has made the firm's brokerage unit -- with its steady earnings -- a centerpiece of the firm's business model. Shares of Morgan Stanley have risen about 18% over the past year, as investors have applauded Gorman's approach. The stock is down 8% year-to-date.
But even the best producing brokers at Morgan Stanley may have nowhere better to go; for instance, at the Merrill Lynch brokerage unit of Bank Of America, financial advisers often complain about being micro managed by supervisors and being forced to sell bank-related investments that may not be suited for clients.
As Fox Business was first to report, Merrill's brokerage chief John Thiel has ruffled feathers by prodding advisers to meditate and change their diets as part of a firm-wide "wellness initiative."
A Morgan Stanley spokesman confirmed these changes and added that the vesting framework for the advisors' deferred compensation is 25% in 4 years, paid in Morgan Stanley stock and 75% in 8 years, paid in cash. The spokesman also noted that all the major firms defer a portion of financial advisor compensation, and company executives believe they are in line competitively on this.
Wall Street firms began deferring a larger portion of their executives' pay following the 2008 financial crisis. Among the contributing factors to the heavy risk taking that led to the collapse involved executives reaching for short-term profits and with it quick payouts by taking undo risk. By deferring compensation, the theory goes, executives will be more thoughtful in their risk taking.
Still, some industry experts and brokers inside Morgan Stanley argue that the firm's new compensation plan is not as competitive as they think.
"As you can imagine, people are very upset about this," one Morgan Stanley broker said. "It's hard to compare to other firms, but year-over-year our take-home cash is down."