Deere's 4Q Blows Away Estimates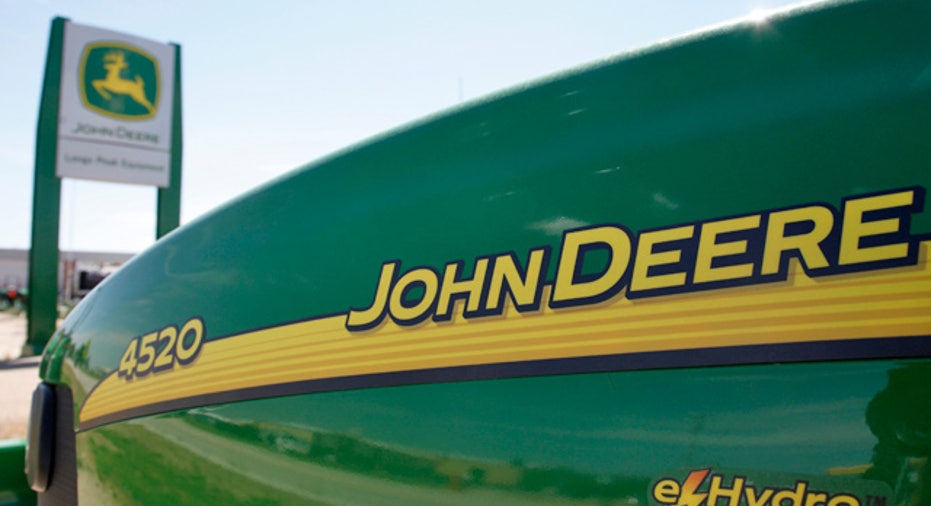 Powered by "healthy farm conditions," Deere (NYSE:DE) on Wednesday easily beat the Street with a 46% leap in fiscal fourth-quarter profits and unveiled a bullish outlook for the full year.
The upbeat results and guidance sent shares of Moline, Ill.-based Deere rallying nearly 6% ahead in premarket action.
Deere, the world's largest maker of farm machinery, said it earned $669 million, or $1.62 a share, last quarter, compared with a profit of $457 million, or $1.07 a share, a year earlier. Analysts had been calling for EPS of $1.43.
Revenue jumped 20% to $8.61 billion, blowing past consensus calls for $7.87 billion. Overseas sales soared 31%.
"John Deere has completed another year of exceptional achievement," CEO Samuel Allen said in a statement. "Our success reflects a continued pattern of strong customer response to our innovative lines of equipment coupled with the skillful execution of business plans aimed at expanding our global competitive position."
Looking ahead, Deere projected "substantial growth" in demand for its products despite "an unsettled global economy."
The company sees equipment sales rising 15% for the year and 16% to 18% in the first quarter, both of which would surpass the Street's views. Full-year net income is seen hitting about $3.2 billion, compared with estimates from analysts for just $2.8 billion.
Shareholders cheered the news, bidding Deere's shares 5.95% higher to $76.20 ahead of Wednesday's opening bell. The company's stock had been down 13.4% on the year as of Tuesday's close.