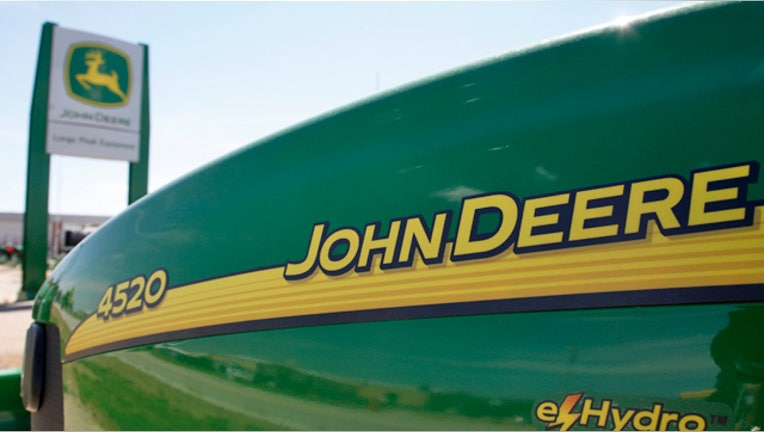 Deere (NYSE:DE) will invest $70 million to expand manufacturing capacity at its facility in Waterloo, Iowa that makes large farm tractors.
The world's biggest maker of agricultural equipment said the move, which will increase the number of tractors Deere can build in Waterloo by more than 10% over the next year and a half, reflects strong demand for large tractors.
Once construction is complete, enhancements made in Waterloo, which also builds components used for tractors made at other facilities, will have increased its capacity there for large tractors by more than 50% since 2002.
The Moline, Ill.-based company says it has experienced strong demand for large agricultural equipment for several years, and said the investment will boost manufacturing speed and flexibility.
"We believe the time is right to invest in our facilities to meet future demand for the large John Deere tractors that help our customers meet the world's growing demand for food," David Everitt, president of Deere's worldwide agricultural and turf equipment division said in a statement.
Earlier this month, the company reported better-than-expected first-quarter earnings and cited the growing demand for its machinery and improving prices.
Deere, whose Waterloo tractors ship to more than 130 countries, already employees about 6,000 people at the facility, and it is not expected to add any more manufacturing jobs despite the added capacity.