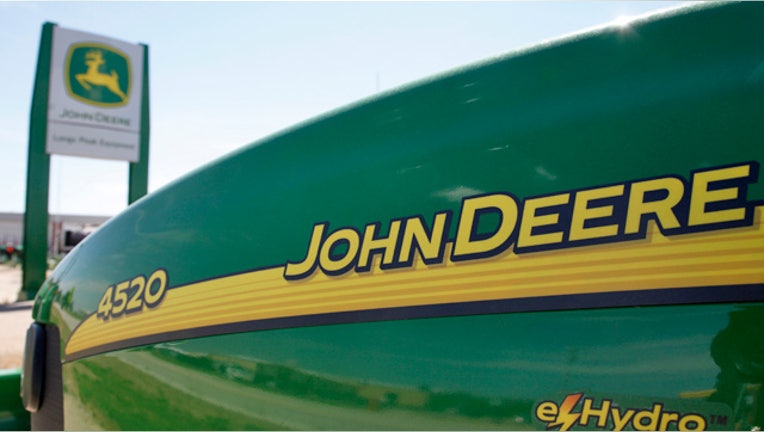 Deere (NYSE:DE) revealed on Wednesday a stronger-than-expected 3.7% rise in fiscal first-quarter earnings amid double-digit sales growth, prompting the farm equipment maker to slightly boost its sales forecast.
Despite the upbeat earnings and rosier view, shares of the Moline, Ill.-based company slumped more than 3%.
Deere said it earned $532.9 million, or $1.30 a share, last quarter, compared with a profit of $513.7 million, or $1.20 a share, a year earlier. Analysts had called for EPS of $1.24.
Revenue jumped 11% to $6.77 billion, solidly topping forecasts from analysts for $6.5 billion.
"By completing another quarter of record performance, John Deere has started 2012 on a strong note," CEO Samuel Allen said in a statement. "These results are evidence of the skillful execution of our operating and marketing plans."
Deere said equipment sales in the U.S. and Canada gained 5% last quarter. Outside of those regions, sales soared 21%.
Looking ahead, Deere slightly upped its fiscal 2012 net income projection to $3.28 billion from $3.2 billion, but maintained its view for a 15% rise in sales.
"Our substantial investment in new products and additional capacity puts Deere on a sound footing to respond to further improvement in key markets that are in the early stages of recovery," Allen said.
Shares of Deere slid 3.21% to $86.18 Wednesday morning, eating into their 2012 rally of about 15%.