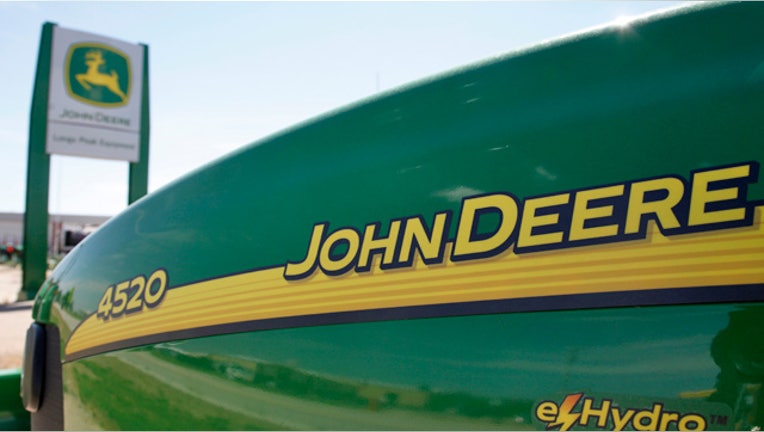 Deere (NYSE:DE) announced a new chief financial officer and a slew of other senior management shakeups on Friday as the tractor maker readies to lose two of its top executives to retirement.
The Moline, Ill.-based turf and construction equipment company named Rajesh Kalathur as chief financial officer, replacing James Field, who will co-run the agriculture and turf division.
The announcement comes as the board prepares for the retirement of David Everitt, currently president of agriculture and turf, as well as James Jenkins, general counsel.
"Deere is a company well known for leadership development," the company's chief executive, Samuel Allen, said in a statement. "As we continue to pursue our global aspirations, I am confident these leadership changes will ensure continued management effectiveness and improved organizational alignment as we work towards our 2018 growth targets."
Deere said Mark von Pentz will continue to serve as president of agriculture and turf but will have new responsibilities covering Europe, Asia, Africa and the global tractor platform. Field will focus on the Americas, Australia and global harvesting and turf platforms.
Max Guinn has been appointed to the newly created role of senior vice president of human resources, communications, public affairs and labor relations, while John May was promoted to president of agricultural solutions and chief information officer, also a new executive position.
Succeeding Jenkins, Mark Jones was appointed to general counsel.