Deere 3Q Net Tops Estimates on Overseas Strength; Shares Slip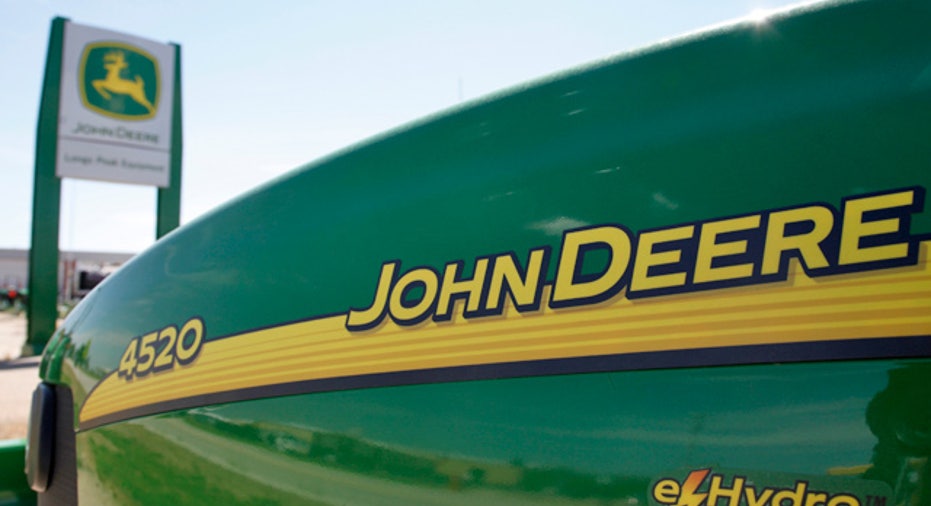 Powered by soaring international sales, Deere & Co. (NYSE:DE) beat the Street with a 15% rise in fiscal third-quarter profits on Wednesday, prompting the worlds largest maker of farm equipment to boost its guidance.
Moline, Ill.-based Deere said it earned $712 million, or $1.69 a share, last quarter, compared with a profit of $617 million, or $1.44 a share, a year earlier. Analysts had been expecting EPS of $1.67.
Sales jumped 22% to $8.37 billion, blowing past forecasts for $7.5 billion. Global equipment operations sales leaped 24%.
Deeres growth was driven by overseas sales as it said revenue from outside the U.S. and Canada surged 49% last quarter.
Bolstered by yet another quarter of record results, John Deere remains on track for a year of exceptional achievement," CEO Samuel Allen said in a statement. "Our success reflects strong demand for the company's advanced equipment and the skillful execution of our ambitious business plans.
Meanwhile, Deere upped its 2011 sales forecast, predicting sales will increase 25%, up from 21% to 23% previously. Full-year net income is now seen hitting $2.7 billion, mostly matching the Streets view.
Deere warned that the recent market turmoil and concerns about the economy have introduced an additional element of uncertainty into the near-term outlook.
Still, Allen was optimistic about global economic patterns, saying, We remain confident that these positive economic trends have staying power.
Shares of Deere dipped 2.21% to $73.50 ahead of Wednesdays open, leaving them on track to extend their 2011 loss of 9.5%.