Deepwater Horizon Contractor Pays BP $75M to Settle Claims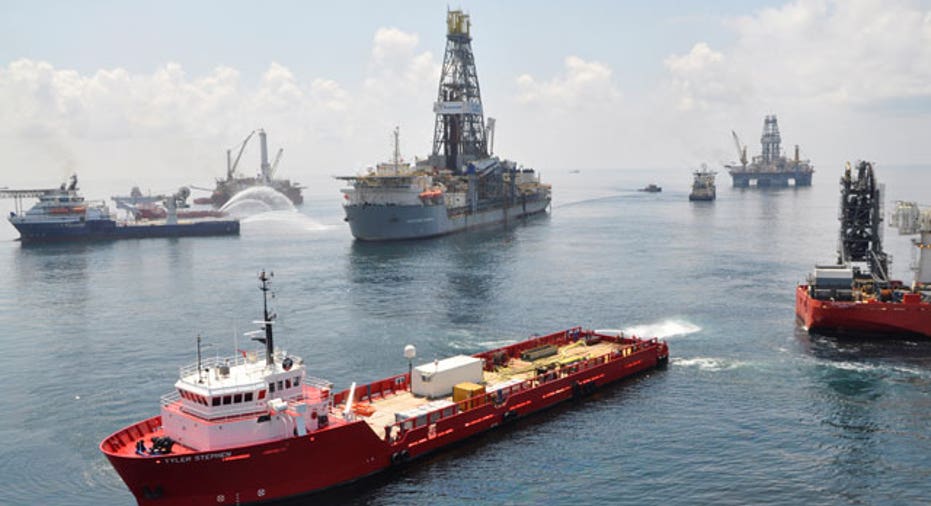 Shares of BP (NYSE:BP) ticked higher Tuesday after the oil giant said one of its contractors will pay it $75 million to settle claims related to last years massive spill in the Gulf of Mexico.
Weatherford International (NYSE:WFT) manufactured the float collar used in the well of the Deepwater Horizon rig, which exploded last year killing 11 workers and spewing millions of gallons of oil into the Gulf.
The payment will be immediately applied to the $20 billion trust BP established to meet individual, business and government claims, as well as the cost the natural resource damages.
Under the terms of the deal, the two companies have released claims against each other, and BP has agreed to indemnify Weatherford for compensatory claims resulting from the accident, including claims related to pollution.
"This settlement allows BP and Weatherford to put our legal issues behind us and move forward together in strengthening processes and procedures, safety, and best practices in offshore drilling," said president of BP America, Lamar McKay.
Weatherford was the second party, and the first contractor, to join BP in acknowledging findings by the Presidential Commission last month that the Deepwater Horizon incident was the product of complex causes involving multiple parties. The contractor has agreed to work with BP to improve procedures that make offshore drilling safer.
BP has been trying to get other parties to step forward that were involved in the Macondo well, including Transocean, which owned and operated the Deepwater Horizon rig, Halliburton (NYSE:HAL), which designed and pumped the cement, and Anadarko (NYSE:APC), which owned 25% of the project.
BP has already paid more than $6 billion in claims.