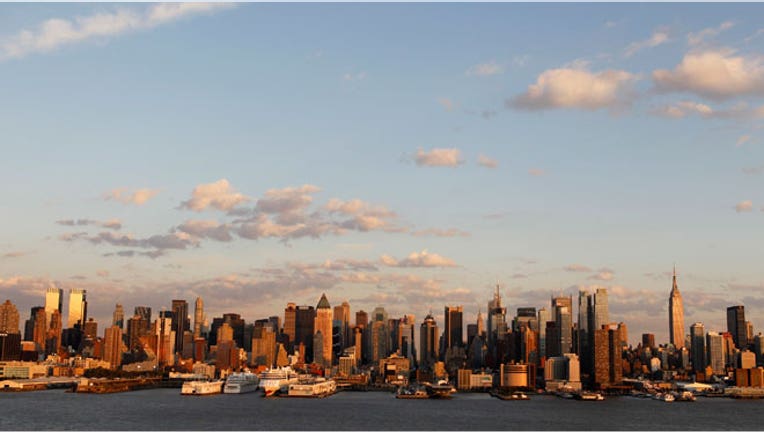 Forget a the picturesque house surrounded by a white picket fence in the suburbs, real estate agents across the country say the new American dream is a condo in the city. The shift is a result of an altered real estate environment post-housing collapse, and experts say it's here to stay.
The current economic environment provides the perfect storm for city migration, says property management executive David Kuperberg, president of the New York division of FirstService Residential. He adds the aging boomer population looking to downsize combined with young couples eager to rent has more people looking for smaller living spaces.
"There are better jobs available in big cities, rather than the suburbs," Kuperberg says. "The years of nine-to-five work hours are over too, so people want to live in a place where everything doesn't close at 9 p.m."
Adam Leitman Bailey, founder of New York City-based real estate investment boutique Adam Leitman Bailey, points out the suburbs took a much bigger hit when the housing bubble burst as suburban markets nationwide being off in price by between 30% and 40%, whereas city markets were off 10% to 20%.
"The suburbs are still having foreclosure problems, but trophy cities are up between 20% and 30% post-2007," he says.
Tuesday's Case-Shiller home price index also supports the trend, which saw housing prices rise in 20 major cities in March from February. This trend began three months ago, the index showed, and is a sign of increased demand.
Post-Housing Collapse Mentality
The 2008 recession left individual investors feeling less confident in their ability to build wealth in the real estate market, Kuperberg says, making renting a much more attractive option.
"People are buying homes for traditional reason like the pride of home ownership, but people are choosing to rent, and there are better rentals available," he says.
What's more, developers are building new rental buildings in droves in major cities across the nation to keep up with demand, according to Kuperberg.
"The amount of new development that is happening on the heels of the Great Recession is amazing," he says. "Institutional investors are more aggressive in buying multifamily rental properties in cities as well. There are feeding frenzies to acquire major building rentals here, and these rents continue to go up."
Leitman Bailey adds foreign investors are putting their cash into "trophy cities" like New York and Miami, rather than investing in suburban property.
Kuperberg  also argues cities are becoming more safe. New York City is now the safest large city in the U.S. in addition to having the second-highest number of high-rise condos under construction last year—at 72, according to Emporis Research.
Dan Leboffe, director of Agent Development for ZipRealty.com, says the high number of foreclosures in and following the 2008 financial crisis has soured the appeal of being a homeowner.
"For baby boomers, the Great Recession was our Great Depression," Leboffe says. "This will impact the boomers and the younger generation who saw what their parents had to go through."
Retiring in the City
Boomers are flocking to cities across the country for two reasons, real estate experts say: accessibility and affordability. Leboffe says it's about "fashionable frugality."
"Baby boomers and empty nesters are moving away from 'keeping up with the Joneses' and downsizing to condos and smaller residences in cities and bedroom communities," he says. While he works primarily in Phoenix, he has seen this trend in San Francisco and New York, where 300-square feet micro apartments are being constructed.
Older Americans want a more walkable environment, he says, and gas prices aren't helping the suburbs maintain their vitality.
"The price of gas, since 2007, has followed the population shift from the suburbs to cities," he says. "People don't want to get stuck with high gas prices and traveling to their jobs."
Bottom line, Leitman Bailey says, is that city living is just more sustainable for retirees today.
"They cannot handle managing these big homes," he says. "They want to be able to take public transportation to their doctors or entertainment."