Death in the Office no Laughing Matter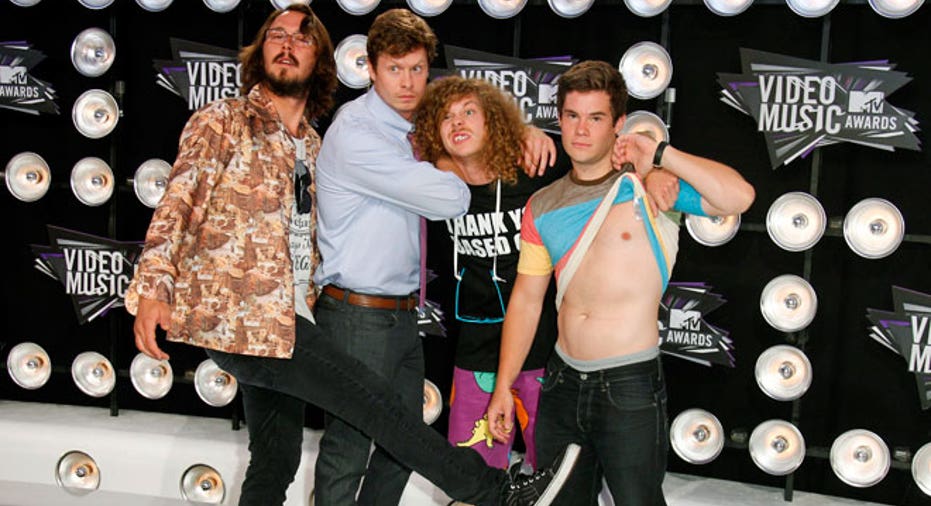 This week on the TV screwball comedy, "Workaholics," the telemarketers suffered a loss of one of their colleagues, and needless to say, the guys didn't handle the situation tactfully – which lead to plenty awkwardly silly situations.
However, death in the office is no laughing matter. Whether a coworker dies, or a fellow employee has a death in the family, as a business owner you should be prepared to step up and handle any situation.
While death in the office isn't an everyday thing, Diane Pfadenhauer, president of EPA Advisors, said it isn't unheard of, either. It's not something fun to think about, but it is your responsibility to be prepared for the worst-case scenario. If a worker were to die while on the job, business owners should immediately call 9-11 and have the police come to the scene, she said. Also block off the area, and don't expose your workers to the situation if you can help it.
"They will treat it like a crime scene, and it's not a very nice thing to see," Pfadenhauer said. "Definitely get your employees out of there."
Once you send workers home for the day, Pfadenhauer said you can have an appointed worker clean out the deceased colleagues' office and desk, and have an office manager contact his or her family to discuss questions regarding life insurance policies, if the person had one.
Polly Wright, senior consultant for HR Consultants, Inc., said if a worker dies due to a workplace accident, there are also legal obligations to fulfill, and you should contact your own insurance carriers. Also consider bringing in a grief counselor from your EAP depending on how severe the cause of death was, and what your other employees were exposed to.
"There's grieving for those who were close with the person, and the other part of the workforce just dealing with the fact that it happened in the workplace," she said.
Also think about waiting an appropriate amount of time to replace the worker, Wright said.
"Don't spring the replacement on them," she said. "Give it some time, and then start the search."
Finally, remember to stop payment on the deceased worker's checks, and also designate one employee to handle inquiries from outsiders or business associates regarding the workers' death. If the person is a higher-up, or more public figure, a press release may be called for.
You may also consider honoring that employee as a group, she said.
"You can do something charitable as a group like a race or collection," she said. "Participate in an effort to honor the person."
There are different rules and expectations when an employee suffers a loss in his or her family. All business owners can use their judgment on how flexible they are willing to be, Wright said.
Oftentimes bereavement policies are five days for a spouse, parent or child, and down to one-to-two days for a close friend. Some employers will include these days off in their employees' paid time off, she said.
"It's always focusing on performance, and having an understanding of what they are going through—give them a chance to get back on the horse," Wright said.
As for reporting on an employee's loss to the rest of the office, make sure it is ok with that worker before sharing, Wright said. Some people are private or may want to grieve without their colleagues' knowledge or attendance at burials, memorials and more.
"Ask them if you can inform the workforce, or if they would be ok with the office collecting donations for their family or a favorite charity," she said. "Keeping everyone in the loop when it's a co-worker's [loss] is important."
Pfadenhauer also said to remind your employee that they can seek help in office, if possible, for their loss through the business' EAP.