Dear Tablet Makers: You're Doing It Wrong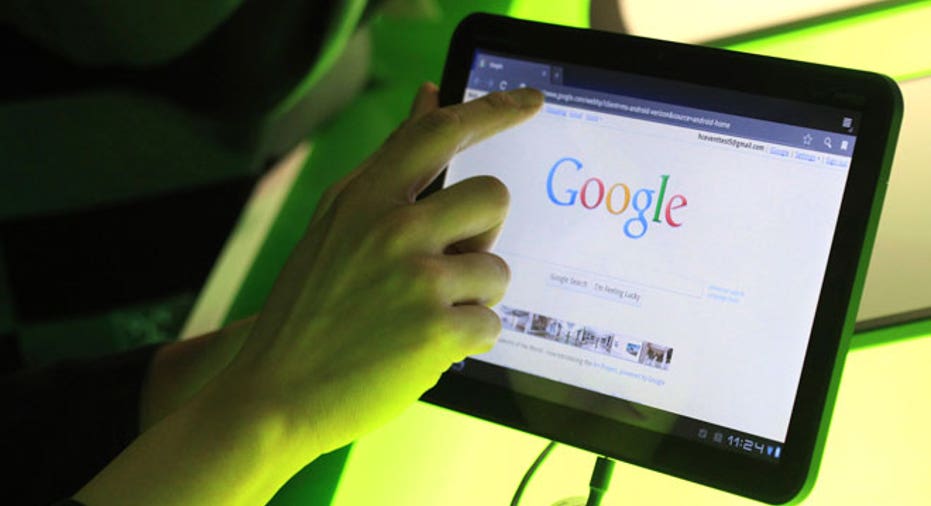 Needham analyst Charlie Wolf issued estimates on Monday that put Apples iPad atop the mountain of forthcoming consumer tablets for a full decade. Wolf sees the tablet market climbing to 233 million units sold in 2020, and he thinks Apple will own 60% of the market at that point in time. Apple is on a tear right now, of course, and estimating that Apple will dominate the smartphone or tablet market moving forward is becoming akin to estimating that the sun will rise tomorrow. At the same time, there is a broader picture being painted by all of these analyst forecasts, and it is this: the tablet market is going to be big, and Apples competition isnt doing what it takes to make a dent. My thoughts on the market follow below.
Keep up with the latest technology news on the FOX Business Technology Facebook page.
I have argued on numerous occasions that there is no tablet market right now, only an iPad market. Consumers continue to show remarkable interest in a shiny large-form Apple device that can be had for as little as $499. The fact that it is a tablet, I believe, is secondary to the fact that it is a comparatively inexpensive Apple device that is a pleasure to look at and a pleasure to operate. Yes, its a tablet, but a $500 Apple netbook might have seen similar rapid adoption. Beyond the iPad, consumers have exhibited little interest in tablets and the explanation is simple: why should they? What compelling reason is there to look at any of these tablets over Apples burning hot iPad? What exciting, unique functionality do they offer? What do these tablets provide in the way of differentiation beyond an overcomplicated user experience, an open operating system and Flash support?
While the market is still in its infancy, we can likely already say at this point that slapping Android on a slate and shoving it out to market simply isnt an effective strategy. Weve only seen a few Android success stories play out so far, with tablets like Samsungs Galaxy Tab and ASUS Eee Transformer shipping in the millions. And with Apple selling more iPads in a month than most Android tablets do in a quarter or even a year its getting to the point where something has to change.
But there can be a tablet market, and there will be.
I still say that tablets are useless (and yes, RIMs BlackBerry PlayBook is still my favorite among them). This will change, however. Repeated cold and lukewarm launches will either push vendors out of the tablet space or open their eyes. Consumers dont need oversized smartphones. Ill type these all-too important words a second time: slapping Android on a slate and shoving it out to market simply isnt an effective strategy. The real problem might be that OEMs are looking at Android wrong. What might happen if vendors stop rushing duds out to market and actually concentrate on using Android as a platform rather than a complete solution?
Look at how well HTC is doing with its Android smartphones; four consecutive months with record revenue speaks volumes. HTC makes fantastic phones and it has solid relationships with carriers around the world, but the companys Sense suite also plays a huge role in the success of its devices. All of HTCs most successful smartphones feature Sense, and this is anything but a coincidence.
Vendors have to take this concept a step further with tablets. Five steps further, even. Use Android as the groundwork for a unique tablet offering with unique functionality and differentiating features that consumers actually want. Flash support and true multitasking arent getting the job done. Dont just toss Honeycomb in a slim case and rely on marketing to sell a device features should sell the device, too. Android is a fantastic chassis with a powerful engine, but its not going to hold the road without four wheels and its not going to draw any attention without a sleek, aerodynamic body.
And there is plenty of room to innovate in the tablet space, which is still less than a year-and-a-half old. One quick example: sharing is caring. It is unfortunate that the iPad doesnt feature multi-user support, but it is unforgivable that Apples competition hasnt jumped at the opportunity to throw this feature into the mix and let families share a single device while maintaining the privacy of each individual user. $500+ is a lot of money to spend on one person. Just as families often share desktop computers now, so too should they have the option if sharing a tablet. Selling one device to five people isnt as appealing as selling five devices, of course, but I would argue that a feature like multi-user support would open far more doors than it closes.
Amazon is the company to watch right now. When it finally does release the tablets weve been waiting on for months, I believe the experience will be vastly different than the experiences afforded by the current crop of Android tablets. As we discussed on a recent BGR podcast, Amazon has multiple value-added products that it can integrate deeply into its tablet experience. The Kindle book store, music downloads, streaming movies, cloud storage and streaming services, and of course an immersive shopping experience can all combine to provide a total package that simply isnt available with other Android tablets. Looking forward to 2012 and 2013, I also think Microsoft has the potential to make a huge splash in the tablet space with Windows 8. Convertible form factors and a truly full-featured operating system could usher in an era where the line between tablet and notebook no longer exists. The post-post-PC era, if you will.
This content was originally published on BGR.com
More news from BGR: - ITC to investigate Apples second patent suit against HTC - First Google Ice Cream Sandwich devices may launch in October - BTIG upgrades Sprint rating based on valuation, potential iPhone 5 launch