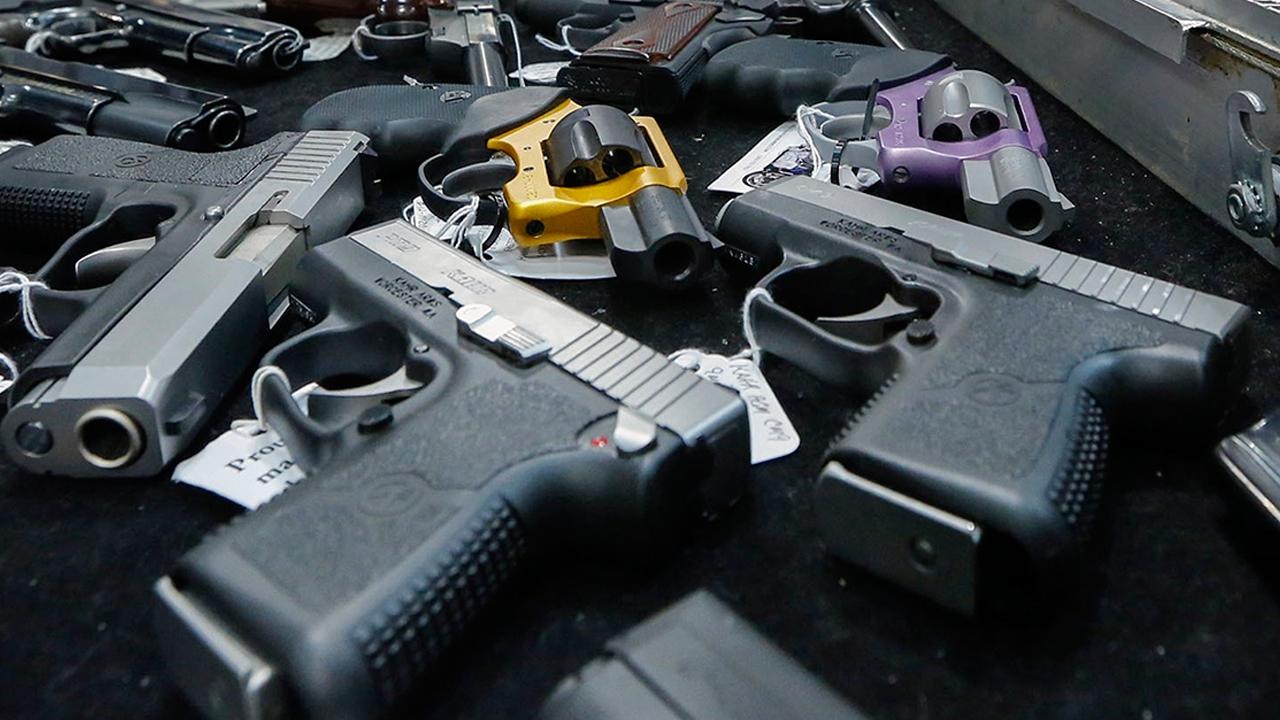 An assailant opened fire at the Mandalay Bay casino in Las Vegas Sunday, killing at least 58 people and injuring more than 500. The massacre marks the deadliest shooting in U.S. history, surpassing the 2016 rampage at Pulse nightclub in Orlando, where 49 people were killed.
More than half of the nation's deadliest mass shootings have occurred in the last two decades. FOX Business takes a look at the top 10.
2. Pulse Nightclub: Orlando, Fla. - June 12, 2016
Forty nine people were killed and 50 were wounded at a nightclub in Orlando, Florida. The attacker referenced ISIS and the terror group called him "a soldier of the Caliphate in America."
3. Virginia Tech: Blacksburg, Va. - April 16, 2007
A single gunman went on a shooting rampage at the university, killing 32 people and injuring 17 before killing himself.
4. Sandy Hook Elementary School: Newtown, Conn. - Dec. 14, 2012
The assailant shot his way through a glass window at the front of the elementary school he had attended as a child, firing at and killing 26 people. Among the victims were 20 first grade students and six adults.
5. Luby's Cafeteria: Killeen, Texas - Oct. 16, 1991
A gunman opened fire in a crowded cafeteria in Killeen, Texas, killing 23 people and wounding at least 20 others before turning the gun on himself.
6. McDonald's restaurant: San Ysidro, Calif. - July 18, 1984
The attacker opened fire on a McDonald's restaurant using a semi-automatic pistol, killing 21 people and wounding 19.
7. (tie) University of Texas Tower: Austin, Texas - Aug. 1, 1966
A lone gunman killed his wife and mother before opening fire from the University of Texas Tower, killing 14 people and wounding 31.
7. (tie) Edmond Post Office: Edmond, Okla. - Aug. 20, 1986
A disgruntled mailman opened fire on his post office, killing 14 people and wounding six others before turning the gun on himself.
7. (tie) San Bernardino, Calif. - Dec. 2, 2015
A husband and wife duo opened fire at the Inland Regional Center, killing 14 people and injuring several others. The FBI believes this was an inspired terrorist act, but there has been no indication it was directed by a foreign terror organization.
10. (tie) Columbine High School: Littleton, Colo. - April 20, 1999
Two high school students carried out a shooting rampage at Columbine High School that killed 13 people and injured 24 others. The attack is the second-deadliest school shooting in U.S. history after Sandy Hook.
10. (tie) Fort Hood, Texas - Nov. 5, 2009
A U.S. Army Officer went on a shooting rampage at Fort Hood, killing 13 people and injuring 30. The tragedy was the worst mass murder at a U.S. military instillation.
Information compiled from Fox News Research