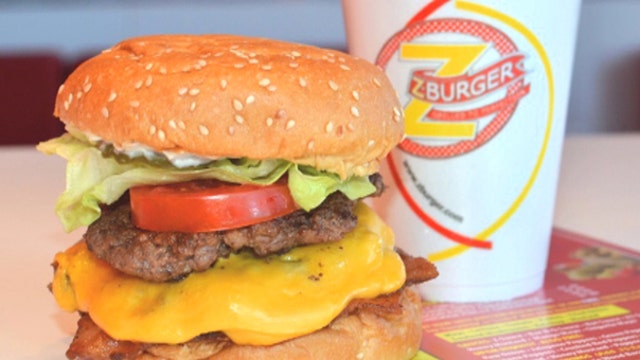 One restaurant owner is offering free burgers to all government workers who can't go to work today due to the partial shutdown.
Z-Burger founder Peter Tabibian says the restaurant is serving free burgers to all furloughed government officials in the Washington D.C. area from 11:00-1:00 pm and 5:00-7:00 pm. Non-working federal officials need to show their ID cards, and they get a burger on the house. The company anticipates an average of 5,000 burgers – which translates to $2,500 dollars in potential profits -- total to be given out from all four Z-Burger locations in the city every day while the government is shutdown.
"We want to get the Republicans and Democrats … to come over to and iron this thing out," Tabibian told FBN's Melissa Francis.
Tabibian is a real-life symbol of the American Dream, as he came to America as a child after escaping from Iran in the back of a trunk. He began his love affair with burgers at a young age, after obtaining a job at Burger King at age fourteen.
Tabibian says if the government doesn't reopen soon, it could take a huge bite out of his bottom line. But, he says, that threat won't stop him from seeing this political statement through to the very end.
"A lot of our customers are government workers and I see them all the time…and I decided it would be nice to invite them over for a nice juicy burger and make it a little bit easier on them," said Tabibian.