Daytona Overhaul Targets Growth in NASCAR and Beyond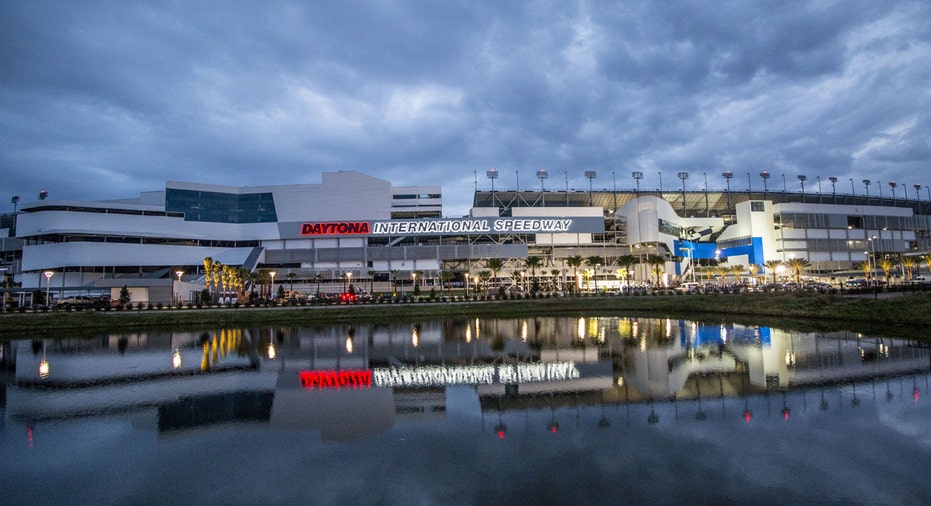 After completing a major overhaul, Daytona International Speedway is looking to jumpstart growth in motorsports and beyond.
Daytona owner International Speedway Corp. (NASDAQ:ISCA) has revamped the iconic racetrack from its aging grandstands to the technology available to fans. The project known as Daytona Rising was finished in time for NASCAR's season opener, the Daytona 500 on Feb. 21. Through Daytona Rising, ISC wanted to rethink the modern racetrack and turn Daytona into what the company calls the world's first motorsports stadium.
"We remade the entire fan experience," Joie Chitwood III, president of Daytona, told FOXBusiness.com. "Sixty percent of our race day crowd for the Daytona 500 comes from outside the state of Florida. That's a big investment for them, and we wanted to make sure we can justify that investment."
Daytona installed bigger seats and eliminated the grandstands along the back straight, going from 147,000 seats to a capacity of 101,500. The renovations also included new luxury suites and tripled the number of concession stands. Technology played a big role, too. Daytona is now equipped with over 1,400 television screens, plus Wi-Fi access throughout the concourse and social areas called "neighborhoods." The 11 neighborhoods, each about the size of a football field, give fans a place to gather without missing any of the action.
The new and improved Daytona made its debut at the Rolex 24 race in January. Fans also got a first-hand look at the Sprint Unlimited race on Feb. 13.
Bet on Racing's Future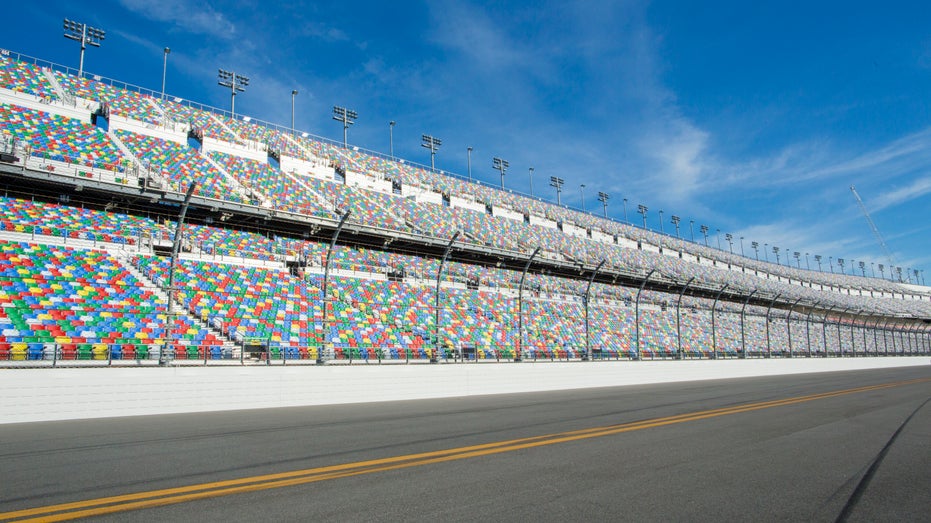 ISC said the bill for Daytona Rising, a project that took two and a half years, tallied around $400 million. To put that in perspective, Formula One's 120,000-capacity Circuit of the Americas in Austin, Texas—a track that opened in 2012—cost $400 million to build in its entirety. Daytona Rising marks a significant investment in a 56-year-old facility, serving as a clear sign that ISC sees a bright future for the Daytona 500 and NASCAR.
"We are planting our flag. We are not going anywhere," Chitwood said.
Lesa France Kennedy, the CEO of ISC, said the Daytona Beach, Fla.-based company will seek to improve its other motorsports properties. In addition to Daytona, ISC owns Talladega Superspeedway (Lincoln, Ala.) and Auto Club Speedway (Fontana, Calif.), among others.
"I think we'll continue to invest in our other motorsports properties and elevate the fan experience," Kennedy said, adding that Daytona Rising is "a good example of how you can take a racetrack and turn it into an entertainment venue. The more we can utilize the facilities, the better."
Kennedy, who serves as vice chairperson of NASCAR's board of directors, also said updating ISC tracks "will expand not only our core fan base but bring in new fans, perhaps the next generation and a younger demographic."
Beyond NASCAR
While NASCAR events and other races are familiar sights at Daytona, the renovations have allowed ISC to expand into more areas of entertainment.
Daytona already has a massive three-day country music event planned for Memorial Day weekend. Country stars Luke Bryan, Jason Aldean, Florida Georgia Line, Kid Rock, Lady Antebellum, Willie Nelson and 40 others are slated to appear at the inaugural Country 500, the product of a partnership between Daytona and AEG Live.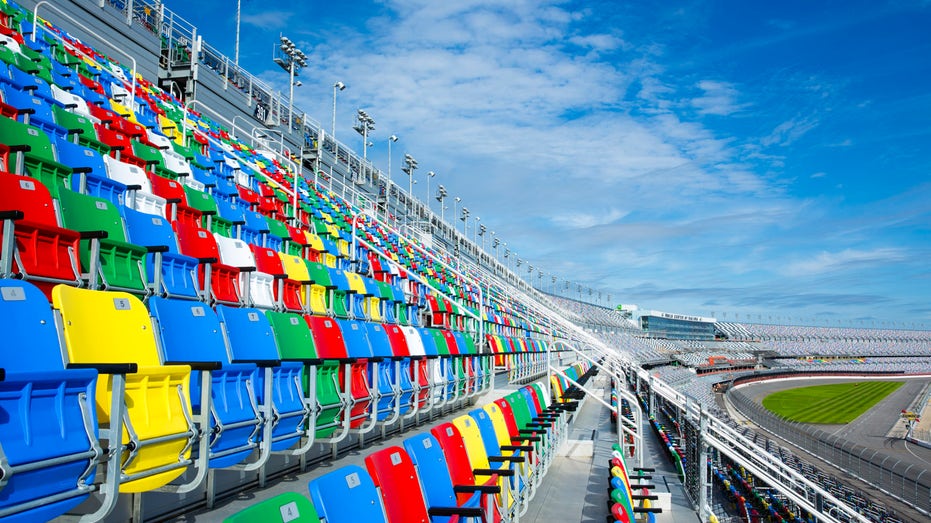 The expanded schedule could have a domino effect for motorsports.
"You may expose people to the property or the sport when they wouldn't have otherwise," Kennedy said.
Daytona Rising also opened the door to a wider array of races. The 2016 Ferrari Finali Mondiali—the World Finals—is heading to Daytona in December, the first time a North America site will host the Ferrari showcase. As part of the event, Ferrari will run its Formula One team, Scuderia Ferrari, on the property.
Fueling the Bottom Line
ISC has capitalized on additional sponsorship opportunities. Toyota (NYSE:TM), Florida Hospital, Sunoco and General Motors' (NYSE:GM) Chevrolet signed multi-year deals—ISC said each agreement exceeded 10 years—for naming rights to Daytona's new entrance gates, or injectors, which are part of a redesigned exterior. 21st Century Fox (NASDAQ:FOXA), the parent company of FOXBusiness.com, is a founding partner.
In its fourth-quarter earnings report, ISC said it has agreements in place that equate to 75% of its 2016 target for gross marketing partnership revenue. The company expects sponsor revenue to increase 11% year-over-year, primarily due to Daytona Rising.
ISC has provided guidance for $15 million in additional EBITDA from Daytona Rising. Approximately $2.1 million of that benefit was booked in 2015. All told, ISC sees a strong return on its investment in Daytona.
Next up is One Daytona, a development project across from the speedway that will bring restaurants, hotels and shops to the area.