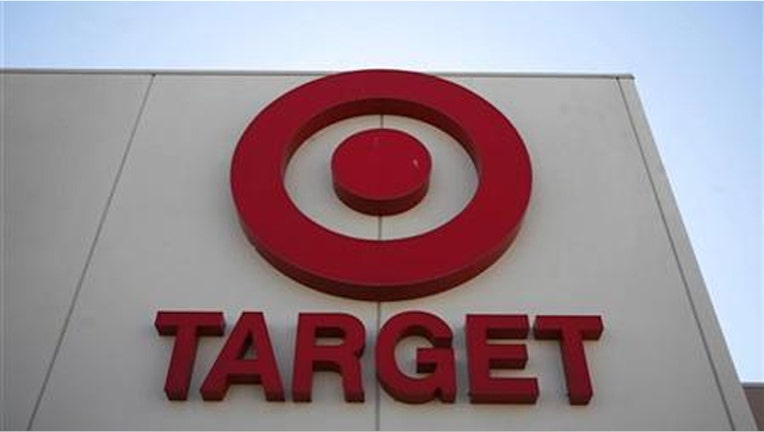 In its search for a new chief executive, Target (NYSE:TGT) is expected to look near and far for someone to take charge of its response to last year's wide-scale data breach.
The surprise announcement of Gregg Steinhafel's departure on Monday came five months after a massive hack during the holiday season. Steinhafel, a 35-year veteran of the company, resigned as chairman, president and CEO on Monday. Chief financial officer John Mulligan will serve as CEO on an interim basis.
The cyber-attack, which compromised 40 million credit cards and 70 million accounts containing personal information, still hangs over Target. The company's stock is down about 5.5% since the company revealed details of the hack on Dec. 19.
But the breach is just one of the challenges awaiting Target's next CEO.
The company has gotten off to a lackluster start in Canada, where Target opened its first stores last year. While Target was a familiar brand to Canadians who would travel across the border to shop at the third-largest U.S. retailer, many shoppers have balked at higher prices back home.
Target has also fallen behind in the e-commerce battle with rivals like Wal-Mart (NYSE:WMT), the world's top retailer.
The retailer has "faced its share of difficulties, from the worst recession in our lifetime, to a high profile proxy context, and most recently, a slow start in Canada and the 2013 data breach," Steinhafel wrote in a letter to Target's board.
Last week, the company named Bob DeRodes to the new position of chief information officer to lead Target's technology operations. Target plans to incorporate MasterCard (NYSE:MA) chip-and-PIN technology, hoping to bolster the security of its own REDcard program.
The data breach helped drag earnings 46% lower in the fourth quarter. Sales came in stronger than expected during the holiday season but "softened meaningfully" following Target's disclosure of a breach, Steinhafel said in the earnings report.
At the same time, his abrupt exit caught Wall Street off-guard. Target shares dropped 3.5% to $59.87 on the news.
"When the breach occurred, it was all hands on deck to find a solution. I wouldn't have expected [Steinhafel's resignation] any earlier, but I was surprised it happened today," said Paul Trussell, a retail analyst at Deutsche Bank. "This is quite the surprise. I would have expected more of a transitional phase."
Target spokeswoman Dustee Jenkins declined to provide specifics regarding Steinhafel's resignation but said the decision "did happen recently."
Who's Next in Line?
Analysts anticipate that an outsider will take the helm at Target. Trussell said the company lacks a deep bench to choose from. David Strasser, an analyst at Janney Montgomery Scott, also believes the company will look elsewhere for a new CEO.
Trussell cautioned that finding an external candidate within the retail industry may prove to be difficult, given non-compete clauses that prevent executives from quickly jumping to a rival company.
He said Gerald Storch, Target's former vice chairman, is a possible candidate. Storch helped create Target.com before becoming CEO of Toys "R" Us. He now runs an advisory firm, Storch Advisors. In January, Storch was named chairman of grocery chain Supervalu (NYSE:SVU).
"Storch is maybe a best of both worlds for Target," Trussell said.
Jenkins said Target is conducting a comprehensive CEO search and will look inside and outside the Minneapolis-based company. Target will also consider candidates from outside the retail industry.
The company retained executive search firm Korn Ferry to help Target find a new top executive.
"With Target, it would definitely have to be someone outside the company. And it doesn't have to be someone in retail," Strasser said. "It could be anybody, even somebody who's happy with their current job. This is a pretty interesting opportunity."
Strasser noted the success Best Buy has experienced since Hubert Joly, former CEO of hotel operator Carlson, took over as CEO.
Home Depot's (NYSE:HD) Frank Blake, who was named to the top post in 2007, came to the home-improvement retailer in 2002 with experience as a government official and General Electric (NYSE:GE) executive.
During Steinhafel's tenure as the head of Target, the stock was up 14.9% compared to a 35.3% gain for the broader S&P 500. A fresh face at Target could help assuage concerns over the retailer, which has only had two CEOs since 1994, and the continued cyber-attack fallout.
Trussell said Target's next CEO needs to address missteps online, where Walmart has superior fulfillment options and a faster website, and reset the bar on its earnings outlook, which runs through 2017.
"I don't believe they're on track to hit their long-term guidance," he added.
Steinhafel's departure also reignited worries over the near-term. The retailer is due to report first-quarter results later this month, and Target appeared to be turning a corner after a bumpy end to 2013.
With the change at CEO, the market is showing concerns that Target could actually be falling back, Trussell said.