Darden's Political Spending Raises Eyebrows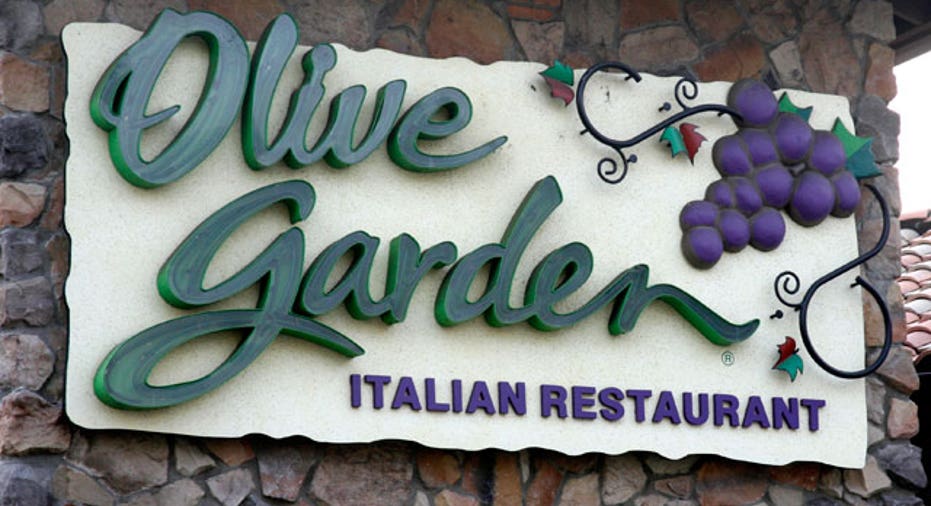 Darden Restaurants (NYSE:DRI), the Olive Garden owner being pressured by activist investors to cut expenses, spends more on campaign contributions than any of its peers other than the far larger   McDonald's (NYSE:MCD).
The political contributions highlight concerns among some about Darden's expenses, but also highlights how large employers discuss important issues with lawmakers.
Activist investor Barington Capital has pushed Darden to slash annual expenses by $100 million to $150 million by streamlining operations and improving its advertising spending. Darden has agreed to cut costs by $50 million a year.
According to OpenSecrets.org, Darden has contributed $191,600 in the 2013-2014 election cycle, No. 2 in the restaurant industry behind only McDonald's.
"It's a company that has a spending problem," said Howard Penney, a managing director at Hedgeye Risk Management who focuses on the restaurant industry and has been critical of Darden management.
The only other restaurant companies that have contributed more than $100,000 this cycle are OSI Restaurant Partners and CKE Restaurants, at $134,000 and $101,000, respectively.
Dunkin' Brands (NASDAQ:DNKN), the parent of Dunkin' Donuts, contributed $46,350 this election cycle, while Chili's Grill & Bar owner Brinker International (NYSE:EAT) donated just $41,980, according to OpenSecrets.
"The fact that they are right up there next to McDonald's doesn't make a lot of sense to me. Every company does it (lobby), but I don't know why Darden needs to be spending at the same rate as McDonald's," said Penney.
Darden's market value of $6.9 billion is dwarfed by McDonald's (NYSE:MCD) market cap of $96.3 billion.
A Darden spokesperson pointed to the large number of people employed by the company. Darden employed almost 207,000 people as of the end of the third quarter, compared with the 440,000 people who work for McDonald's.
"Like many other businesses that have a national presence, we are engaged in the electoral and public policy process," the Darden spokesman said.
Darden also spent $2.73 million on lobbying in the 2011-2012 cycle, compared with $3.67 million by McDonald's, according to the non-partisan and non-profit Sunlight Foundation's Influence Explorer.
The most frequently disclosed lobbying issues by Darden included taxes, health issues, agriculture, labor, antitrust/workspace and immigration.
In the 2009-2010 cycle, Darden outspent McDonald's on lobbying. The Red Lobster parent spent $2.34 million on lobbying, compared with $1.76 million by McDonald's, according to the Sunlight Foundation.
A Darden spokesman noted that lobbying totals also include the wage equivalent of the time employees spend when they visit lawmakers, not just money paid to lobbyists.
In recent months, Darden has been under pressure from Barington, which owns over 2% of the restaurant company's outstanding shares.
The activist firm is pushing Darden to form two independent restaurant companies, one for its more mature brands Olive Garden and Red Lobster, and the other for higher-growth restaurant brands like LongHorn Steakhouse, The Capital Grille and Yard House.
Penney is also pushing Darden to break up its brands.
"It may not be apparent to a lot of people but I think the writing is on the wall. The structure of the company will not exist a year from today," said Penney, who said he "couldn't be any more bullish" on Darden.