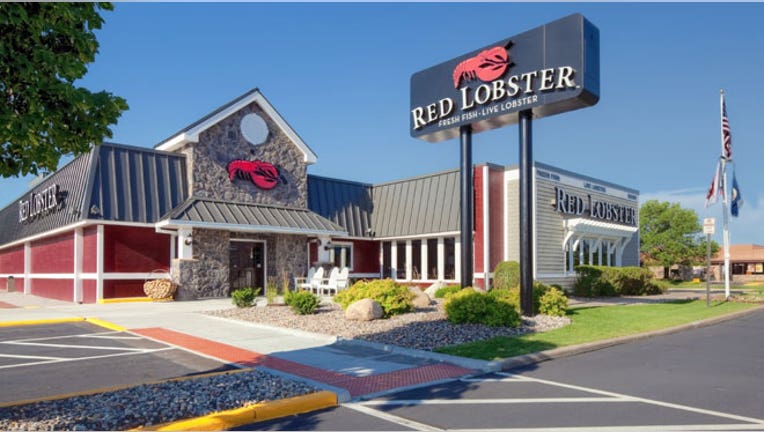 Darden Restaurants (NYSE:DRI) on Friday agreed to sell its Red Lobster chain to private equity firm Golden Gate Capital for $2.1 billion, as the restaurant operator pushes forward with plans to reshape its portfolio.
The all-cash deal follows a disclosure late last year that Darden would spin off Red Lobster from the company's other restaurants, including Olive Garden and LongHorn Steakhouse.
Red Lobster, which has 706 locations in the U.S. and Canada, accounts for 30% of Darden's revenue. In recent quarters, the seafood chain has lagged behind its Darden peers. Same-store sales fell 8.8% in the company's third quarter.
Darden expects to gain net proceeds of $1.6 billion. Roughly $1 billion will be used to retire debt, while the remaining funds will go toward a new share buyback program of up to $700 million. The Orlando-based company also said it will maintain its quarterly dividend of 55 cents a share.
The transaction is expected to close in fiscal 2015 during the first quarter, which ends in August.
San Francisco-based Golden Gate Capital, which has invested in struggling retailers like Zale (NYSE:ZLN) and Ann (NYSE:ANN), obtained debt financing from Deutsche Bank, Jefferies and GE Capital. It announced a separate $1.5 billion sale-leaseback deal with American Realty Capital Properties (NASDAQ:ARCP), and those proceeds will be used to fund the Red Lobster buy.
Goldman Sachs and Morgan Stanley served as financial advisors to Darden. Jefferies and Deutsche Bank advised Golden Gate.
Shares of Darden fell 3.4% to $48.98 in recent trading. The stock was down 6.8% year-to-date as of Thursday's close.
Activist investors Barington Capital and Starboard Value have been critical of Darden, urging a bigger breakup. Barington has called for Darden to put its real estate holdings in a new company and separate its growing brands, such as LongHorn and The Capital Grille, from its larger restaurants like Red Lobster.
In a letter sent to Darden chairman and CEO Clarence Otis in February, Starboard warned it was "prepared to take all steps necessary to hold the Board accountable for its actions," saying the plan to unload Red Lobster would be "value destructive."
The firm also voiced support for a shareholder vote on the move. Earlier this week, Starboard sent another letter that criticized Darden for alleged delays in scheduling a special meeting.
Darden has said its plans for Red Lobster wouldn't need to go up for a vote. On Friday, the company indicated it will convene a special meeting sometime after filing a preliminary proxy statement with the SEC later this month. However, Darden noted its deal to sell Red Lobster is not contingent on the outcome of that meeting.
Jeffrey Smith, Starboard's CEO and chief investment officer, said the Red Lobster deal is "the wrong transaction, at the wrong time, for the wrong reasons."
"The announced sale woefully undervalues Red Lobster and its real estate assets," Smith said in a statement. "We seriously question the decision to rush such a transaction rather than wait to hear the views and perspectives of shareholders on this critically important topic."
Barington also criticized Darden for moving forward with a sale of Red Lobster without getting the go-ahead from shareholders.
"It is unconscionable that the Darden Board would enter into an agreement to sell the Red Lobster business for what amounts to a 'fire sale' price after shareholders clearly indicated that they did not want the company to enter into any transaction unless it was subject to their approval," Barington chairman and CEO James A. Mitarotonda said.
Darden said it conducted a "robust process" to find a buyer for Red Lobster and explored other alternatives, including a spinoff or a sale of just the chain's real estate holdings.
"By enabling us to bolster the company's financial foundation and increase our focus on the Olive Garden brand renaissance program, we believe this agreement addresses key issues that our shareholders have raised, including the need to preserve the company's dividend and regain momentum at Olive Garden," Otis said in a statement.
The move allows Darden to capture Red Lobster's value while avoiding the risks tied to operating the business in a challenging environment, lead director Chuck Ledsinger added.
Darden also said it has successfully slashed costs and doesn't anticipate an increase in general and administrative expenses as a percentage of sales, despite lost revenue after selling Red Lobster.