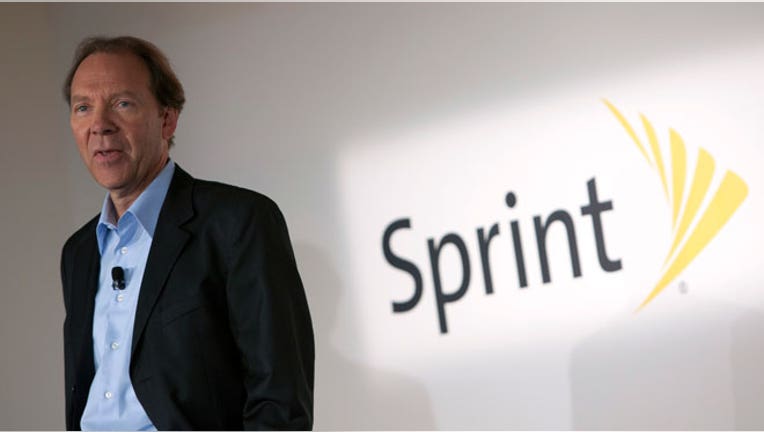 Dan Hesse has left quite a legacy at Sprint (NYSE:S). When he arrived in late 2007, the nation's third-largest wireless carrier was reeling from a disastrous merger with Nextel and very much in need of a turnaround. He's leaving it more or less the way he found it.
So what's a failed turnaround worth in today's market? A $40 million exit package and more than $100 million in total compensation, according to my math.
If I were a cynical man I'd say Hesse's roughly seven-year legacy as CEO of Sprint includes nearly $20 billion in red ink, big subscriber and market share losses, a failed merger attempt with T-Mobile (NASDAQ:TMUS), the slowest 4G LTE network in America, and a complacent culture with a loser mentality, according to chairman Masayoshi Son.
If I had a sense of humor about this sort of thing and some extra time and money on my hands, I'd send each of Sprint's shareholders a t-shirt that said, "Dan Hesse got $140 million to star in a TV commercial … and all I got was this stupid t-shirt."
Yes, I will admit that Hesse had a friendly face with the sort of old school paternal demeanor that was made for black-and-white television. I know he launched the wireless industry's first Simply Everything plan. I hear he's a pretty cool guy who wears Vans. And I'm sure he was a popular leader with the troops.
That may mean a lot to all the softhearted apologists that are quick to give supposed turnaround CEOs the benefit of the doubt as they offer up one lame "the dog ate my homework" excuse after another for years on end, but it doesn't mean squat to me.
Call me a harsh judge but when you pay a CEO that kind of money for a turnaround – most of it coming at the very end of a seven-year tenure – you should get a turnaround.
In all fairness Hesse did inherit a mess. But so did Lou Gerstner, Steve Jobs, Mark Hurd, Howard Schultz, and dozens of other CEOs that actually did the jobs they were paid to do.
Don't get me wrong; Hesse did do some things right. He improved customer service, shut down Nextel, and rebuilt the company's network from scratch. But the same can be said of nearly every failed CEO. Even a broken watch is right twice a day.
At some level of responsibility the metrics should shift from a list of accomplishments to markedly improved operating results and material growth in shareholder value. I'm relatively sure that chief executive officer is above that level.
In many ways, Hesse's tenure resembles that of former Sony (NYSE:SNE) CEO Howard Stringer. The similarities are actually quite extraordinary.
Like Hesse, Stringer inherited an overblown nightmare from an overzealous predecessor. Like Hesse, he faced enormous obstacles and tough competition. Like Hesse, he made all sorts of turnaround promises and reassurances. Like Hesse, he came up with a catchy ad slogan. And like Hesse, he came up short in the end.
At least Sony and Sprint are still around to be turned around. There is still hope. The same can't be said of countless companies such as Nortel, Sun, Nokia, and Merrill Lynch – victims of poor strategic decisions, coupon clipping executives, and rubber-stamping boards.
Is it any wonder that, in a 10-year study of 1,500 corporations with the biggest market caps, three noted business school professors determined that CEO compensation, incentive pay and tenure were all negatively related to shareholder returns? The reason: Overconfidence leading to bad strategic decisions.
It is certainly telling that, until the other day, Dan Hesse's bio page on Sprint's corporate website included an arcane reference to him being named one of the five "Best Turnaround CEOs of All Time" by Fierce Wireless. The only logical explanation I can think of is that the man was delusional enough to believe it and the board wasn't really paying attention.
There is, however, one saving grace to the story of Dan Hesse and Sprint. His lone key accomplishment in my opinion was forming a relationship with Softbank's Masayoshi Son, selling him 70% of the company, and executing his own demise. At least he's given new CEO Marcelo Claure the opportunity to do what he couldn't. But that should not have cost shareholders seven years and $140 million.