CycleBar's Unique Approach to Indoor Cycling Workouts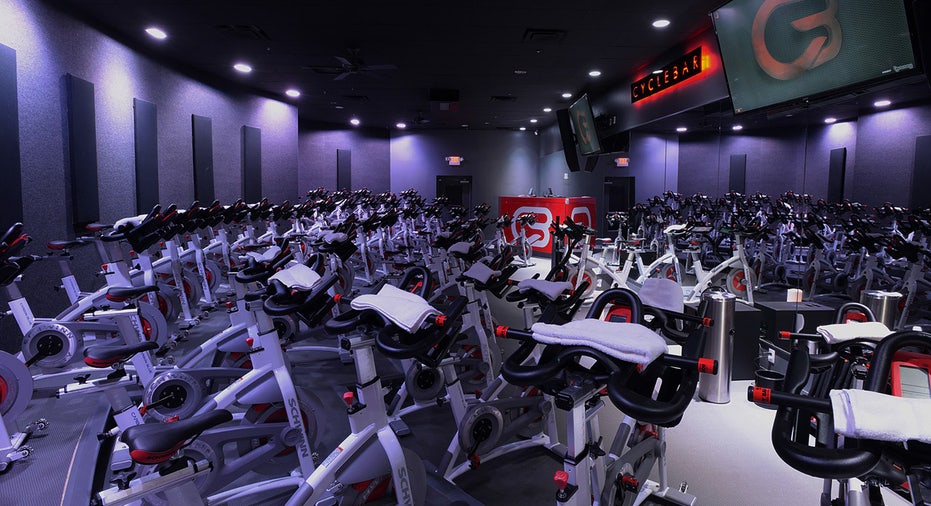 In this Salute to American Success, we're taking a look at CycleBar, an indoor cycling company. This luxury boutique fitness franchise was founded in 2004 by Bill Pryor and his sister Alex, and uses technology and forms of entertainment to enhance the fitness classes it offers to customers.
Bill, then a corporate executive, became interested in cycling after years of playing pick-up basketball took a toll on his knees.
"That [basketball] was my fitness workout for years," Pryor said. "I started feeling a lot of pain in my knees. My doctor said I couldn't run anymore, and recommended cycling, swimming or rowing… so I got into outdoor cycling."
According to Pryor, CycleBar is unlike other types of indoor cycling classes.
"It's a completely different type of experience than taking an indoor cycling class at a gym," he said. "Everyone [at CycleBar] knows each other... there's a community feel, a certain intimacy to it."
He added, "We have a theater, the lights go down, video content is projected and music is played as well. We don't refer to it as a workout. You come out drenched in sweat because it's fun and doesn't feel like drudgery."
Some of CycleBar's competitors include SoulCycle and Flywheel. However, Pryor said one of the biggest differences between CycleBar and other indoor cycling companies is its franchise model.
Pryor said the financial model of CycleBar is different as well. Customers pay per class, and the company offers packages of 20, 50 and 100 classes, which can help lower the cost for customers. Some classes offered include ones dedicated to endurance, performance and strength.
"You see results and the economic model is appealing to customers," Pryor said.
Currently, CycleBar has three studio locations open for business, with a fourth opening in December.
Pryor expects the company to see rapid growth in the coming year.
"We plan to have 100 new locations available to open by the end of 2016," he said. "The big deal with getting started is finding real estate, and we help people with that process."
To Pryor, who still teaches multiple classes, the key to getting into shape is finding something that's "sustainable."
"The key thing about getting into shape is commitment," he said. "That becomes part of your lifestyle, like brushing your teeth. You just have to do it… find something you enjoy participating in. Then it becomes sustainable."