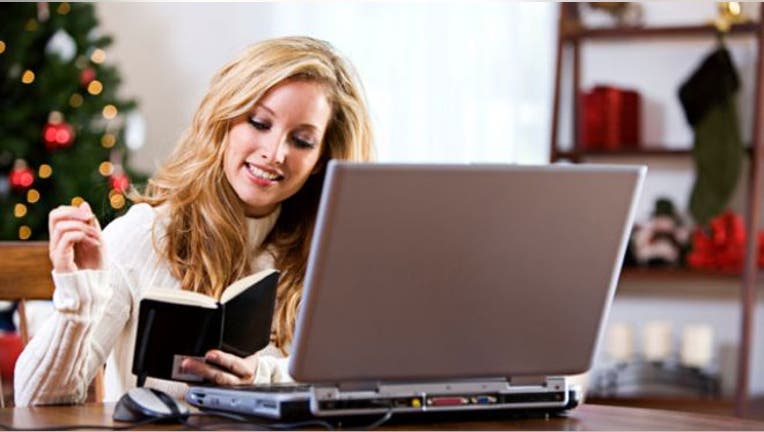 If you have an online store, preparing for Cyber Monday is now just as important as preparing for Black Friday. Here's how to ensure you're ready.
Last year, Andy Dunn, co-founder and CEO of online apparel company Bonobos, offered customers a great deal on the Monday after Thanksgiving: 30 percent off everything in the company's online store. By 10 p.m., Bonobos had more than tripled its single-day sales record.
Dunn won't make that mistake again.
"It was our best day ever, but I worry about just giving away a lot of margin dollars for that promotion," Dunn says now. "This year, we'll be a little bit more savvy in terms of balancing promotions to get customers excited with what makes the most business sense."
For years, the big shopping day for retailers has been Black Friday, the day after Thanksgiving and the now-traditional kickoff to the Christmas shopping season. Last year, consumers spent a record $10.69 billion that day, up 0.3 percent from 2009. But sales on Cyber Monday, three days later, are growing faster, up 16 percent last year to more than $1 billion for the first time.
For small businesses with an online store, Cyber Monday presents a raft of challenges, from deciding what to discount to prepping their websites to handle more traffic. Cyber Monday veterans offer this advice for your Cyber Monday extravaganza:
Discount deliberately. Marking down everything can certainly drive sales, but as Dunn learned, it also can squeeze profit margins. Consider following the lead of big retailers, who offer steep discounts on some popular items and hope shoppers will buy more stuff at regular prices. You also might offer discounts on a declining scale over the course of the day, or discount different items at different times.
Advertise. Your big event won't get much traction if customers don't know about it. Tout your sale on your website and via emails to existing customers. Also consider text messaging, direct mail and banner ads on other sites.
"Using a multi-channel approach to reach your target market is key," says Chris Brisson, co-founder of Call Loop, a company that helps retailers send coupons and special offers via text message. If you're in an affiliate program where other businesses drive traffic to your website, Brisson advises giving them banner ads and links they can paste onto their websites, and email copy they can send to their newsletter subscribers. Prep affiliates in advance about your sale and their potential commissions.
Staff up. Of course you need adequate inventory for Cyber Monday, but you also need plenty of people to field phone calls and fulfill orders, relieve regularly scheduled workers and maybe even bring in pizza at meal time.
Judith Bright, owner of online retailer Judith Bright Jewelry, requires all employees to work during her online sales event. "This is the day you don't want to drop the ball when it comes to taking and fulfilling orders," says Brisson. "Your sale only lasts 24 hours, and people want it now." Make sure your IT team is in place, too, to handle technical snafus.
Test your systems. A Cyber Monday sale is no good if it crashes your website. That didn't happen to bonobos.com last year, but the company's site did slow down at times. This year, Dunn plans to have an outside firm load test it in advance to make sure it can handle extra traffic.
"Big outages at major retailers get reported by the media," observes Ken Godskind, vice president of monitoring solutions for SmartBear Software, which provides load-testing and other services. "But slow website performance is more insidious, and from the data I have has a bigger impact on business."
Besides performing an early load test, Godskind recommends that you test to make sure your site's product search, product detail, log-in, shopping cart and other key features are functioning properly. If there's any doubt about what your systems can handle, he adds, consider turning off some nice but temporarily expendable features (such as visitor tracking) that could slow performance. If your site is hosted by a third party, you also might requisition additional server capacity.
Have a backup plan. In the event your site does buckle, have a backup plan. Be prepared to post a basic Web page, for example, that provides a toll-free phone number customers can use to call in orders. Humor might help: "Please excuse our temporary shutdown while our elves restock our shelves. We should reopen momentarily."
Start early. With so much to do, it's important to start your Cyber Monday preparations early — now if you haven't started yet this year. While you're at it, be ready for a bump in business a few days before the actual event. "The shopping cycle seems to be starting earlier and earlier each year," Godskind notes, observing that many of his clients are starting to see traffic spikes as early as Thanksgiving evening.
Cyber Monday could be your biggest online sales day of the year. Good planning can ensure that you're ready to capitalize on the opportunity.