CVS posts slightly higher-than-expected quarterly results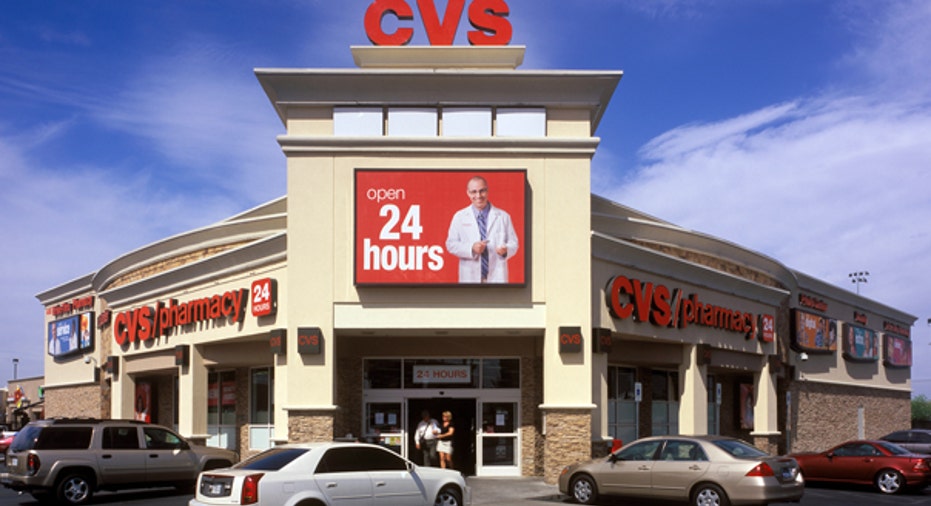 CVS Health Corp reported slightly higher-than-expected quarterly results on Tuesday, helped by growth in specialty pharmacy sales and new client additions in its pharmacy benefits business.
Sales at stores open at least a year rose 2 percent during the third quarter. Same-store sales jumped 4.8 percent in the pharmacy section but fewer customers meant a 4.5 percent decline for toothpaste, snacks and other merchandise sold at the front of the stores.
Net income at CVS, which operates the No. 2 U.S. drugstore chain and a major pharmacy benefits management business, fell to $948 million, or 81 cents per share, from $1.25 billion, or $1.02 per share, a year earlier.
Excluding a pre-tax loss of $521 on early retirement of debt and other items, earnings per share rose 9 percent to $1.15. Analysts on average had expected $1.13 , according to Thomson Reuters I/B/E/S.
Revenue rose 9.7 percent to $35 billion, led by strong sales of specialty drugs in the pharmacy benefits business. Analysts had forecast $34.74 billion.
Specialty drugs treat complex diseases such as multiple sclerosis, rheumatoid arthritis, hepatitis C and cancer. Developing this business has been one of the company's top priorities.
CVS said it now expects 2014 earnings of $4.47 to $4.50 per share, compared with a prior outlook of $4.43 to $4.51.
Shares of CVS were up 0.4 percent at $86.50 in trading before the market opened. (Reporting by Nandita Bose; Editing by W Simon and Lisa Von Ahn)