CVS, Express Scripts Drop Valeant's Philidor; Stock Dives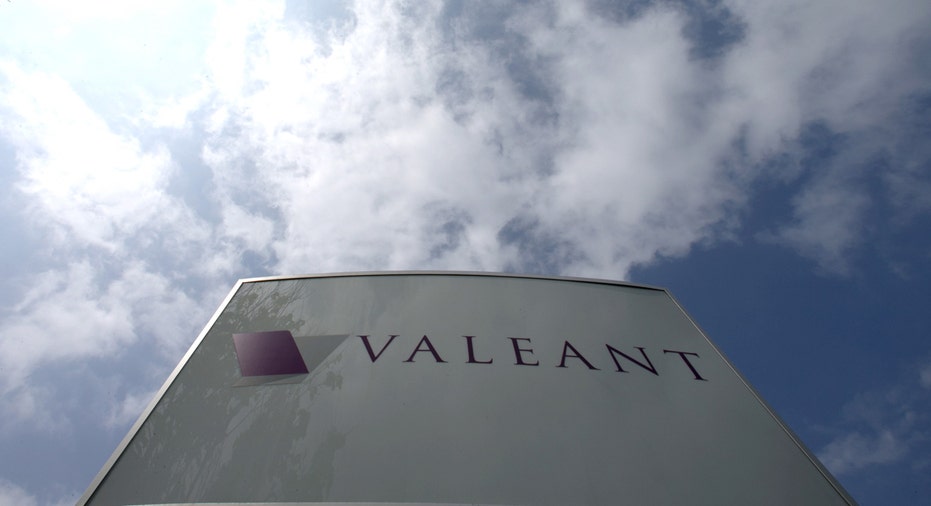 Shares of Valeant Pharmaceuticals Inc. fell further on Thursday after CVS Health Corp and Express Scripts dropped Philidor Rx from their networks in a sign the fall-out from the drugmaker's connection with the specialty pharmacy is spreading.
Philidor Rx, the speciality pharmacy used by Valeant, is at the center of accusations lodged by a short-seller last week that Valeant inflated revenues - allegations that sent Valeant shares into a tailspin.
The stock recovered some of its losses, and was trading higher through most of Thursday until CVS, late in the trading session, said its Caremark program was dropping Philidor. CVS took the step following an audit of Philidor, citing "noncompliance" with its provider agreement, the company said.
Valeant's New York traded shares fell 4.7 percent to $111.50 at the close. The stock was trading as high as $260 per share in August.
Express Scripts, later on Thursday, said it too was ending its ties to Philidor.
The CVS announcement came after mutual fund manager Ruane, Cunniff & Goldfarb Inc., sent a letter to its own investors about the Valeant saga. The Sequioa Fund, which the mutual fund manages, owns 9.93 percent of Valeant and is the company's largest shareholder.
While the letter is largely a defense of Valeant's practices, it says that the company needs to move faster with paying down its debt. It also points out that Valeant's aggressive business practices have "pushed boundaries," and that the company needs to better manage its reputation.
"We would stress the importance of taking a more systemic approach to managing business practices with an eye on the company's long-term corporate reputation," said the letter dated Oct. 28 and signed by Ruane, Cunniff & Goldfarb President Robert Goldfarb and Executive Vice President David Poppe.
Separately, two of the five independent directors of the Sequioa Fund resigned over the weekend, the Wall Street Journal reported on Thursday, citing the board's chairman. Reuters could not immediately reach the chairman, Roger Lowenstein.
After coming under pressure this summer, Valeant's stock plunged after short-seller Citron Research said last week that the company was using its drug distributor, Philidor, to inflate revenue numbers.
(By Michael Flaherty and Caroline Humor; Additional reporting by Vidya Nathan; Editing by Cynthia Osterman and Nick Zieminski)