CVS Caremark 1Q Profit Falls, But Beats Estimates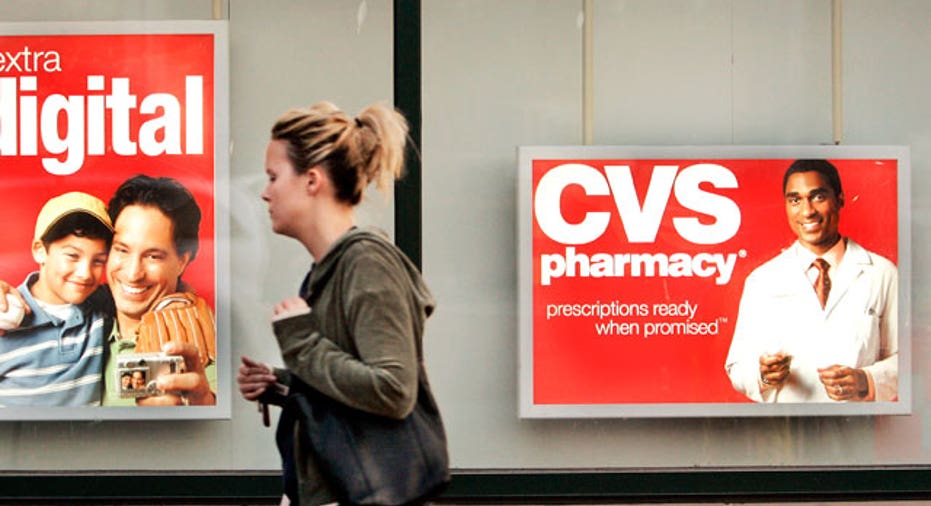 CVS Caremark (NYSE:CVS) said on Thursday that its first-quarter profit narrowed 7.5% but still beat Wall Street estimates, helped by a surge in sales as pharmacy demand ticked higher.
The Woonsocket, R.I.-based company posted net income of $714 million, or 52 cents a share, compared with $773 million, or 55 cents a share, in the same quarter last year. Excluding one-time items, the company earned 57 cents, trumping average analyst estimates polled by Thomson Reuters of 55 cents.
The second-largest retail chain store and pharmacy has struggled to keep up with ailing pharmacy and retail sales amid consumer cautiousness through the slumped economy, though its retail sales improved late last year and sales surged 8.9% to $25.9 billion last quarter, virtually matching the Street's view of $25.87 billion. Revenue in the year-earlier period was just $23.8 billion.
CVS chief executive, Larry Merlo, said the fiscal year was off to a good start, with results in both its retail and pharmacy businesses slightly above the company's guidance.
Sales for the three months ended March 31 at its more established stores, or those open at least a year, grew 2.6%. Pharmacy services helped boost quarterly sales with growth of 18.4%, while its retail segment climbed 4.4%.
The gains were due partly to the addition of the previously announced long-term contract with insurer Aetna (NYSE:AET) and an increase in Medicare Part D prescription drug claims.
Despite the strong sales performance, CVS said its earnings were weakened by pricing compression relating to contract renewals in its pharmacy department, as well as the renewal of a large government contract that took effect during the third-quarter of 2010.
CVS acquired late last month the Medicare prescription drug business of Universal American (NYSE:UAM) for about $1.25 billion in cash. The deal enables CVS to offer prescription drug plan benefits to another 3 million Medicare beneficiaries.
In light of the acquisition and strong sales performance, CVS reaffirmed its fiscal non-GAAP earnings view in the range of $2.72 to $2.82 a share, in line with analyst estimates of $2.77 a share.