CSX Beats Street 3Q Forecasts, As U.S. Economy Boosts Freight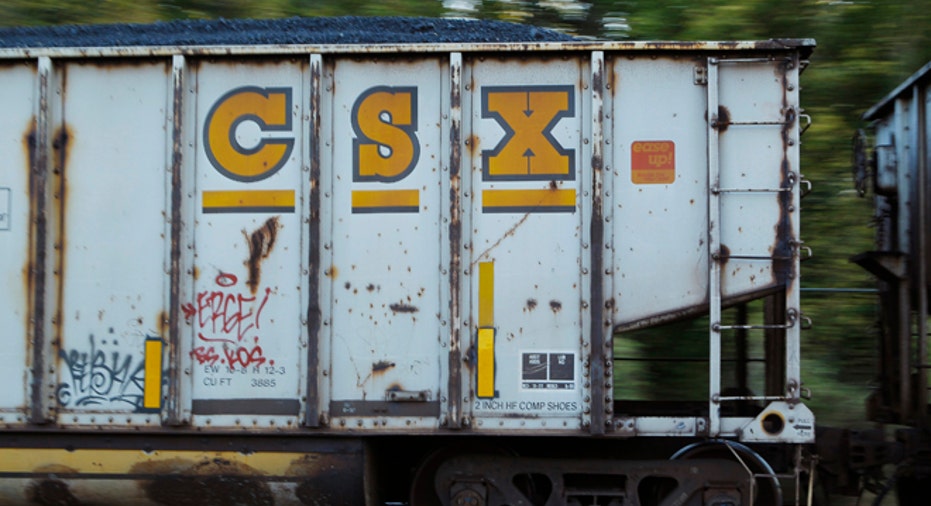 No. 3 U.S. railroad CSX Corp (NYSE:CSX) on Tuesday reported a rise in third-quarter profit, beating forecasts and predicting double-digit growth for 2015 as it moved more freight on its network due to a growing U.S. economy.
CSX will stay focused on a strategy that will enable it "to grow faster than the economy," raise prices above inflation and make needed strategic investments, Chief Executive Michael Ward said in a statement accompanying the results.
Some analysts said the capital-intensive railroad industry is poised to raise prices as it invests to overcome service delays that have angered customers. The top U.S. rail regulator has ordered detailed weekly freight service reports after months of congestion that hit the grain and power industries particularly hard.
CSX's profit increase was driven by a 7 percent increase in freight volumes across most of its markets as the U.S. economy continued to grow.
CSX reported earnings per share of 51 cents, up from 45 cents a year ago and beating the 48 cents expected by Wall Street analysts. Revenue for the quarter rose 8 percent from a year earlier to $3.2 billion, above the $3.15 billion analysts had forecast.
The Jacksonville, Florida-based company said it expects modest earnings growth for the full year, but anticipates double-digit growth and higher profit margins in 2015.
On Sunday, the Wall Street Journal reported that CSX had rebuffed a takeover bid from No. 2 Canadian railroad Canadian Pacific Railway Ltd. Such a deal would face regulatory hurdles from the STB that some analysts think would be hard to overcome.
Both companies declined to comment on the report.
(Reporting by Nick Carey; Editing by David Gregorio)