Crude Prices Tick Up, Isaac Eyed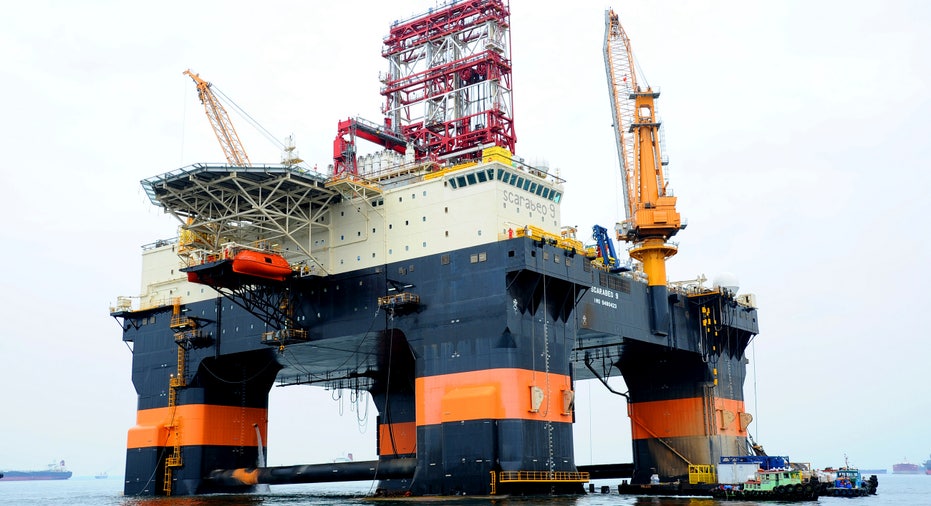 Oil steadied above $112 on Tuesday as tropical storm Isaac neared hurricane strength in the Gulf of Mexico, forcing companies to close down U.S. oil rigs and refineries.
Gains may be limited by worries that hurricane damage could prompt refiners to cut crude oil purchases in coming weeks and on heightened expectations that Western governments, led by the United States, may tap into strategic oil reserves.
"Because U.S. Gulf Coast refiners are operating near full utilization, the potential for disruption to oil product markets is particularly pronounced," J.P. Morgan analysts, led by Colin Fenton, said in a report.
Brent crude rose 27 cents to $112.53 per barrel by 1225 GMT, while U.S. crude gained 82 cents to $96.29.
Brent surged as high as $115.50 on Monday, gaining nearly $2 as U.S. refiners shut facilities on the Gulf Coast ahead of Isaac, before closing at $112.26, while U.S. oil touched a session-peak of $97.72.
Energy companies have slashed crude production by 78 percent in the Gulf of Mexico, regulators said on Monday.
Shut-ins are expected to increase over the next few days In the region, which accounts for nearly a fourth of U.S. oil output and 7 percent of its natgas output.
Isaac was near hurricane force and was expected to make landfall in the New Orleans area as a full-blown hurricane late on Tuesday, the U.S. National Hurricane Center said.
There is speculation that the U.S. government may regard Isaac as sufficient reason to tap into emergency oil reserves.
Washington has in any case dusted off plans to release reserves for fear that rising oil prices could undermine the effect of sanctions on Iran.
But the head of the International Energy Agency, Maria van der Hoeven, on Tuesday voiced her strongest opposition yet to a release - saying higher oil prices alone were no justification.
STIMULUS HOPES
Investors are also focusing on a meeting of Federal Reserve officials in Jackson Hole, Wyoming, which will be marked by a closely-watched speech by Chairman Ben Bernanke on Friday, for cues on the possibility of further monetary stimulus.
Bernanke has used the event for the past two years to indicate the Fed's policy intentions.
"The key event this week will be the Federal Reserve symposium in Jackson Hole, where we hope to get an even better idea of how Chairman Bernanke interprets the latest economic numbers," said a UniCredit research note.
"At the next FOMC meeting, additional steps could be taken to promote a stronger economic recovery."
The Fed meeting will be followed by the ECB's policy meeting on Sept. 6 and then the German Constitutional Court's ruling on the euro zone's permanent bailout fund on Sept. 12, which may provide clarity on the ECB's bond-buying plans.
Stocks, bonds, the euro and oil have risen in recent days on hopes of further easing by the Fed and bond purchases by ECB.
Adding to supply worries, dealers wondered how quickly Venezuela's biggest refinery would restart after a fire and explosion killed nearly 50 people. Venezuelan firefighters put out the blaze at Amuay on Tuesday.
Traders are also awaiting data on U.S. inventory due later on Tuesday, which is expected to show that crude stockpiles fell for a fifth straight week due to lower imports.
In related news, Iran has indicated it might allow diplomats visiting Tehran for this week's Non-Aligned Movement (NAM) summit to go to the Parchin military base, which U.N. nuclear experts say may have been used for nuclear-related explosives tests.