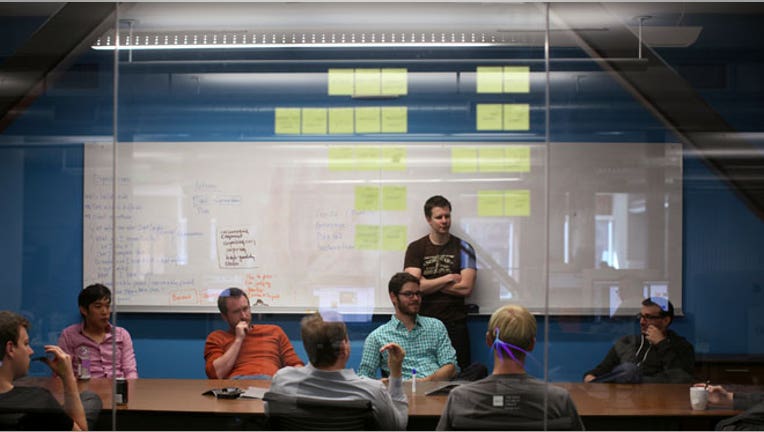 Financing a small business has never been easier thanks in large part of the rise of crowdfunding websites. Several sites — Kickstarter in particular — have played a huge part in the growing popularity and acceptance of crowdfunding. However, several other sites are focused on helping small businesses obtain the financing they need. Here are seven sites entrepreneurs and small business owners should check out.
Small Knot
Small Knot may not be bringing a new dynamic to the crowdfunding model in offering rewards to people who contribute to their fundraising goal. For example, a current campaign for a local bakery offers participants a dozen cupcakes for donating $20; a $100 donation gets donors a specialty cake. However, Small Knot is hoping that investors and customers will want to help frequently visited businesses in their community. The site has had (or currently has) campaigns in a dozen states.  Small Knot receives a 3 percent commission for successful campaigns and the payment processor receives an additional 2.9 percent. The service does not take any percentage if campaigns are not successful.
Fundable
Fundable bills itself as an online funding platform for small businesses. Companies seeking funds can create a profile on the site, set their goals and rewards and promote their goal. Fundable offers companies the opportunity to provide reward-based fundraising and equity fundraising.  Reward fundraising allows companies to offer rewards from companies seeking up to $50,000 and allows investors to donate any amount.  Equity fundraising, on the other hand, is for companies looking to raise up to $10 million. Companies must offer an equity stake and only accredited investors are allowed to donate. Companies pay $99 a month when fundraising.
[7 Ways to Finance a Small Business]
SoMoLend
SoMoLend is looking to make the crowdfunding process more transparent for friends, families and other investors. To do this, companies simply need to fill out a loan application and create a profile on the site. Interested investors can then approach entrepreneurs and business owners they have met through the site to find out more information about them. Investors and businesses can then negotiate the terms of their loan and businesses can repay investors with interest. SoMoLend has also partnered with banks to provide loans to businesses as well.
Fund Anything
Fund Anything may not be very different from many other crowdfunding sites in what it offers businesses. The platform allows businesses and individuals the ability to crowdsource anything. However, the site has made news thanks to its partnership with Donald Trump, who will choose specific campaigns to spotlight on the site. Interested businesses can sign up on Fund Anything, launch their campaigns and collect contributions.  Fund Anything does charge a 9 percent fee on contributions, which lowers to 5 percent if the full amount is raised. Payment processing companies also charge a 3 percent fee for any money raised.
Crowdfunder
Crowdfunder has been at the forefront of the crowdfunding movement, but the service is not just about raising money for entrepreneurs and startups. While Crowdfunder does make it easy for businesses to raise money in exchange for certain rewards, it has also built a network of companies, investors and entrepreneurs. Those networks exist in a number of cities in the United States and around the world. Businesses and individuals are eligible to set up campaigns on Crowdfunder.
Seederella
Investors who are tired of checking a number of crowdfunding sites have a new ally in Seederella. The site allows users to search current projects listed on sites that include Kickstarter, Kiva, RocketHub, Crowdcube and others. Additionally, users can filter those projects based on a number of factors, including the status of funding, how much time campaigns have remaining and how long the campaign has been active. The site also allows users to search and identify equity, rewards, lending and donation projects.
CircleUp
Companies looking to raise money in exchange for an equity stake may want to look at crowdfunding site CircleUp. The site is open to only accredited investors and serves consumer product businesses with at least $1 million in revenue. CircleUp hopes that by only allowing accredited investors, companies seeking funding have a better chance of success in reaching their goals and in the future. Companies must reach their financing goals to keep the money they raise on the site. If the campaign goal is not reached, the money is returned to investors.
Follow David Mielach on Twitter @D_M89. Follow us @bndarticles, Facebookor Google+. Originally published on BusinessNewsDaily.