Credit Unions: Free-Checking Champions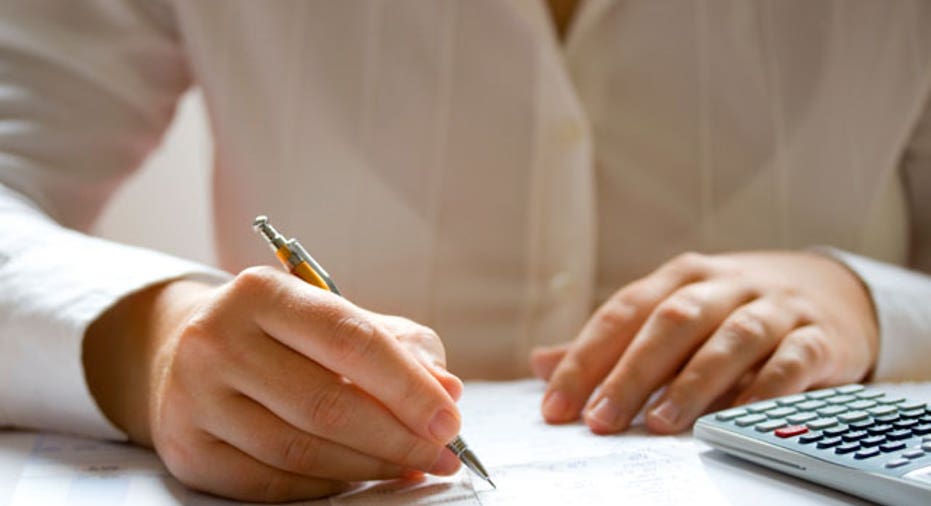 "Free checking remains alive and well at credit unions," says Greg McBride, CFA, senior financial analyst at Bankrate.com.
Of the 50 credit unions surveyed for Bankrate.com's 2011 Credit Union Checking Study, 38 of them, or 76%, offer free checking accounts with no strings attached. When you include credit unions that waive fees if members agree to meet certain conditions, the number jumps even higher.
"An additional 20% of credit unions will waive the fee, usually with direct deposit and/or e-statement," McBride says. "Together, that's 96% of the credit unions offering checking that is free or can become free with pretty minimal effort."
More Free Checking at Credit Unions
In contrast, only 65% of banks offered free checking with no strings attached, according to Bankrate.com's 2010 Checking Study. Why the discrepancy?
"It's a derivative of credit unions' structure, as they're not-for-profit," says Lydia Cole, industry analyst for Callahan & Associates, a credit union industry research firm in Washington, D.C.
"They certainly need to make profit to build capital and make future investments. But the members are really the owners of the different credit union cooperatives, and so they're not focused on individual product profitability," Cole says. "They don't need to make sure that checking is a profitable product for them or a break-even product."
Cole says credit unions often see checking accounts as only a small element of a larger relationship with members.
"(Credit unions) can really focus on member relationships and make sure that checking is integrated into an auto loan and a mortgage and a credit card, and altogether the member is profitable and contributes to the credit union's success. But they don't have to make sure that an individual product is profitable," she says.
However, credit unions aren't excluded from having to hike the incremental fee and the minimum balance to open an account that nearly all financial institutions deal with every year, says Fred Becker, president of the National Association of Federal Credit Unions in Arlington, Va.
"Although inflation's been relatively flat, the cost of basic services is going up -- your utility bills, your taxes -- just like for any other business operation," Becker says.
Those annual increases in operating costs are paid for in part by raising credit union fees, he says.
And raise fees, they did. To withdraw money from the ATM of a top-50 credit union where you're not a member, you'll pay an average of $2.10 per withdrawal this year, up from $2 in 2010, an increase of 5%. Also, credit union members will pay a little more to bounce a check this year. Nonsufficient funds, or NSF, fees climbed about 5%, from an average of $24.88 to $26.05.
The average minimum balance needed to open a credit union checking account also increased. Last year, the average amount of money you needed to start banking at a credit union was at least $124.94. This year, you'll need to deposit $134.56, an increase of 7.5%. If that seems high, you can get a checking account at one of the credit unions that have no minimum opening balance. In the Bankrate survey, 46% of the credit unions say they don't require a minimum.
Fees May Rise Under Dodd-Frank Law
Becker predicts parts of the Dodd-Frank financial reform law will put more pressure on credit unions to raise fees.
"Every revenue line item on a credit union's balance sheet is under challenge, and the expenses are going up as a result of the ever-increasing regulatory burden," Becker says.
Increased regulation also will likely diminish the availability of free checking at credit unions in the long term as it has for banks, McBride says.
"Credit unions are being confronted with many of the same regulatory obstacles as banks, so the trend will be much the same. We will see a decreased prevalence of free checking and a greater presence of the fee-waiver policies, things like sign up for online statements and the monthly fee will be waived," McBride says. "However, the difference between credit unions and banks is that the decreased prevalence of free checking is going to be far more evident at banks than what you'll see at credit unions."
In fact, despite the fee increases found in Bankrate's survey, credit unions still enjoy a significant fee advantage over their bank counterparts. For instance, if you make an out-of-network ATM withdrawal and you have your checking account at a bank, you'll pay $2 to your bank in addition to whatever the ATM fee is. Credit union members will pay $1 to $1.50. And 13 of the credit unions that Bankrate surveyed offer a certain number of free out-of-network ATM transactions per month or waive out-of-network fees altogether.
And while credit unions' interest rates followed most other deposit rates downward -- their average annual percentage yield fell from 0.3% last year to 0.17% this year -- they were still marginally higher than interest checking accounts at banks, which came in at 0.1% in our late-2010 survey.
"We are still in an environment of ultra-low interest rates," says McBride. "But the interest rates that you see at credit unions tend to lead on the way up and lag on the way down because credit unions pay out dividends, returning any profit that they make to the members."