Credit Suisse investors prepare to grill chairman Rohner over pay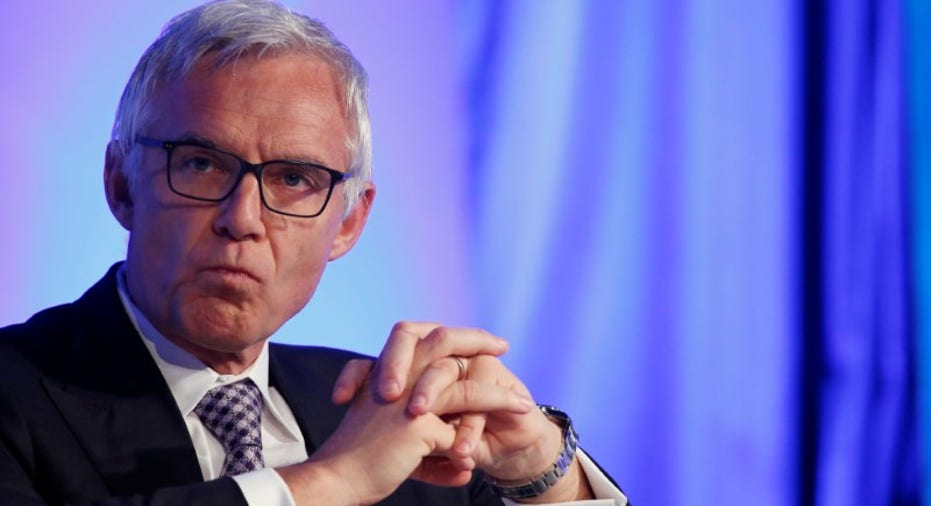 Credit Suisse Chairman Urs Rohner faces his toughest shareholder meeting to date this week following an investor revolt over bonuses and losses totaling 5.65 billion Swiss francs ($5.7 billion) since 2015.
Rohner, 57, is facing calls to stand down after six years as chairman, during which time the share price of Switzerland's second-biggest bank has more than halved to around 15 francs.
"Trust in the bank actually is at rock bottom if we look at the share price since Urs Rohner took office in 2011," said Vincent Kaufmann, whose Swiss shareholder advisory group Ethos opposes Rohner's re-election at Friday's annual general meeting.
Ethos members represent an estimated 3-4 percent of shares in Credit Suisse, where the controversy over bonuses for top managers comes after raids at three of its offices in a Dutch-led tax investigation and uncertainty over plans to sell part of its domestic banking business.
Its decision to pay 78 million francs in bonuses to top executives and raise board compensation, amid a costly restructuring under Chief Executive Tidjane Thiam and billions of dollars in U.S. legal penalties, sparked an investor revolt.
Switzerland's economy minister said the pay packets were a sign of recklessness and senior managers eventually offered to cut their bonuses by 40 percent, with the board also freezing its pay.
The investor discontent took Rohner by surprise.
"It was more than I expected, and particularly among UK and professional or institutional investors and proxy advisers," he told the Financial Times in an interview published on Sunday.
Despite the criticism, which has rumbled on even after the concessions, a source familiar with Rohner's thinking said he is confident of winning all agenda item votes at the AGM, including a binding vote on bonuses and board pay, and his re-election.
Rohner's supporters say he offers stability as Thiam shifts Credit Suisse's focus toward wealth management, while cutting back the investment bank, with the loss of thousands of jobs.
"There's been a lot of chopping and changing," said Macquarie Research analyst Piers Brown, who rates Credit Suisse's stock "underperform". "I think at the minute probably stability is better than having another u-turn."
Investors will get an update on the restructure when Credit Suisse reports first-quarter results on Wednesday.
HURDLE RUNNER
Others believe Rohner, who did not enter banking until 2004, is the wrong man alongside Thiam, a former insurance executive who is even newer to banking.
"He (Rohner) is not a banker," said Hans Geiger, a retired Zurich University banking professor and a former Credit Suisse senior executive. "That could be OK, but then he shouldn't appoint a non-banker as CEO."
Rohner's path to the top at Credit Suisse was an unusual one. A former Swiss 110-metre hurdles champion, he ran in the 1982 European Athletics Championships while studying law.
After graduating from the University of Zurich in 1983 he became a partner at one of the city's most renowned securities law firms, Lenz & Staehelin.
Rohner, an avid film buff, took the job of CEO and chairman at German broadcaster ProSiebenSat.1 in 2000 and joined Credit Suisse in 2004 as chief lawyer.
His big move as chairman was appointing Thiam in 2015 to replace Brady Dougan, a low-profile U.S.-born investment banker.
But investors are still waiting for this to pay off.
"I don't feel," said Ethos's Kaufmann, "that Swiss pension funds are really happy with what's happening at Credit Suisse with the share price performance, controversies around the bank, (the) high levels of compensation."
For a graphic on Credit Suisse share price performance under Chairman Urs Rohner vs. UBS, click https://product.datastream.com/dscharting/gateway.aspx?guid=7b091b8a-6425-423f-a9cd-fc276f8c009f&action=REFRESH
(Additional reporting by Oliver Hirt; editing by Alexander Smith)