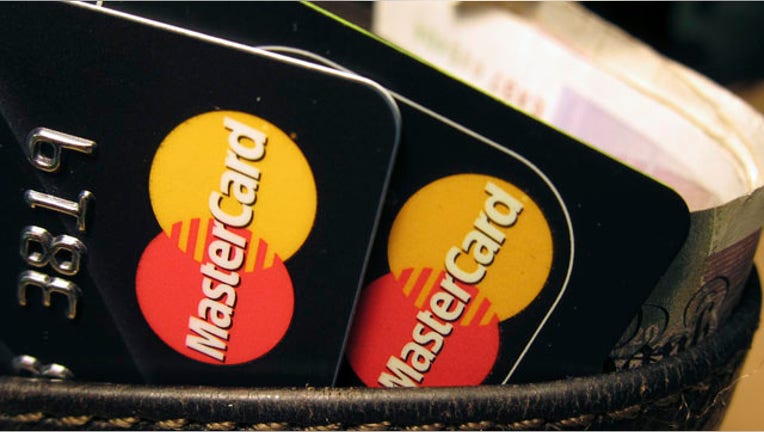 Shoppers who pay using credit cards could soon be hit with surcharges from retailers looking to offset swipe fees, a policy now put on the table after a legal settlement between card issuers and merchants.
But while the move is legal, it remains unlikely that many stores, particularly large retailers, will charge consumers so-called "checkout fees" that can go as high as 4% of the total purchase price.
The legal battle started in 2005, when a class-action lawsuit was filed against MasterCard (NYSE:MA) and Visa (NYSE:V). Retailers claimed card issuers colluded to charge higher swipe fees, and sought approval to charge shoppers a checkout fee. A $7.25 billion settlement last summer gave U.S. merchants the option to pass on the cost of swipe fees—payments merchants make to credit card issuers—to shoppers in the form of surcharges.
The option kicked in this week, and retailers can now add a surcharge to purchases made using any or certain types of credit cards. Visa and MasterCard barred merchants from adding a checkout fee prior the settlement.
Retailers that do opt to impose checkout fees must notify shoppers about the surcharge and include details on customer receipts.
Alternatively, merchants also have the option to offer discounts that incentivize the use of other payment methods. Purchases made using debit cards are not subject to any checkout fees.
Some notable companies, such as McDonald's (NYSE:MCD), Target (NYSE:TGT) and Wal-Mart Stores (NYSE:WMT), have already said they will not add surcharges to credit card transactions.
A spokesperson for Home Depot (NYSE:HD) told FOX Business that the company has not made any changes, while Lowe's (NYSE:LOW) said it does not have intentions of surcharging customers using credit cards. Macy's spokesperson Beth Charlton said the retailer is also not planning any surcharges.
And 10 states—California, Colorado, Connecticut, Florida, Kansas, Maine, Massachusetts, New York, Oklahoma and Texas—have laws that prohibit surcharges.
In a statement, MasterCard said it does not anticipate that many merchants will choose to impose a checkout fee. Visa did not respond to a request for comment.
J. Craig Shearman, a spokesman for the National Retail Federation, said reports of widespread fees are "propaganda" from the card industry.
"Not a single retailer we spoke to has any intention of charging fees," he said. "The settlement does not represent the retail industry as a whole."
Shearman added that while there are "always exceptions to everything," checkout fees are unlikely to hit consumers. For one, according to Shearman, retailers' agreements with Visa and MasterCard state that surcharges must be applied to all stores, making it impossible for retailers with locations in one of the 10 excluded states to charge checkout fees.
But Trish Wexler, a spokeswoman for the Electronic Payments Coalition, a group that represents Visa, MasterCard and banks that issue credit cards, said there is no such provision and retailers can, for instance, charge fees in New Jersey stores without imposing surcharges in New York stores. She expects checkout fees to eventually evolve, using funeral directors as an example of one service that is looking into surcharges.
"But to be fair, they should lower their prices," Wexler said of merchants that want to impose the fees.
Shearman contended that the settlement is far from settled with 10 of 19 named complainants filing an appeal, while Wexler said courts have already ruled they will not consider additional appeals. She said those 10 retailers also rejected the court's preliminary approval of the settlement.