Credit Card Users Are Leaving Lots of Money on the Table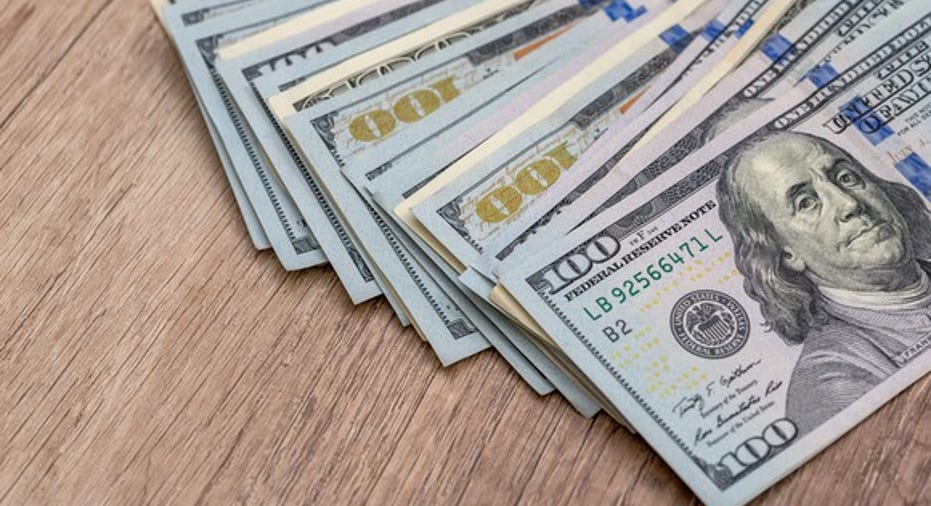 Credit cards offering rewards to cardholders are engaged in a big business. It's estimated that the total value of rewards issued in 2016 was $22.6billion, up from $10.4 billion in 2010.
That certainly seems like cardholders are making out quite well, but things are not always what they seem. A recent reportfrom the folks at Bankrate.comreveals that fully 31% of the holders of credit cards that offer rewards have not redeemed them.
Image source: Getty Images.
Setting the stage
As you probably know, credit cards vary considerably in their features and typically fall into different categories, such as cards with low interest rates, cards that are good for balance transfers, cards that are perfect for frequent travelers, cards that pay cash back, and cards that offer rewards. There is often a lot of overlap. Low-interest-rate cards can be good for balance transfers, for example, and some cards that are great for travelers offer rewards that can be turned into cash.
The survey says...
According to the survey, most credit card users who earn rewards (such as points or miles) are a bit extreme in their behaviors, with 31% never redeeming them and 38% having redeemed rewards within the past six months.
What kind of redemption is most favored? Getting cash back is the most popular option -- perhaps because it can seem the simplest. Cash was the form of redemption used most recently for 49% of survey respondents, followed by plane tickets (17%) and gift cards (12%).
Cardholders who are not redeeming their rewards are not practicing good money management, for several reasons. First, if they never redeem their rewards, they're leaving money on the table. Many rewards don't expire but some do. And some that don't expire can still fall in value. For example, in 2014, Southwest Airlinescredit cards' Rapid Rewards program changedhow many points you needed to spend to get a dollar's worth of Wanna Get Away fares from 60 to 70, decreasing the value of each point from $0.0167 to $0.014. Cardholders might be waiting for some perfect time to cash in points, but they can lose out while waiting.
Image source: Getty Images.
What to do
If your card offers rewards, you should redeem them and, ideally, sooner rather than later. If it offers rewards and rewards are of no interest to you, consider switching to a card that offers features you do value. If you're carrying a lot of credit card debt, for example, you'd do well to favor a low-interest -rate card. If you spend a lot of money at Amazon, you might use an Amazon card that gives you as much as 5% cash back on your purchases.
Note that some of the best cards offering the most generous terms and rewards tend to require you to have a high credit score and they'll often charge an annual fee, too. You may be able to get that fee waived just by asking. The folks at CreditCards.com have reported that more than 80% of people who tried to get an annual fee waived succeeded.
Meanwhile, if your credit score has some room for improvement, improve it. Doing so can yield massive savings when it comes time to secure a mortgage or to borrow for other reasons. It can make a difference elsewhere in your financial life as well. There are a bunch of ways to beef up your credit score, such as paying bills on time and reducing your debt load.
5 Simple Tips to Skyrocket Your Credit Score Over 800!Increasing your credit score above 800 will put you in rare company. So rare that only 1 in 9 Americans can claim they're members of this elite club. But contrary to popular belief, racking up a high credit score is a lot easier than you may have imagined following 5 simple, disciplined strategies. You'll find a full rundown of each inside our FREE credit score guide. It's time to put your financial future first and secure a lifetime of savings by increasing your credit score. Simply click hereto claim a copy 5 Simple Tips to Skyrocket Your Credit Score over 800.
Selena Maranjian owns shares of Amazon. The Motley Fool owns shares of and recommends Amazon. The Motley Fool has a disclosure policy.